Critic's Review
Carrabba's is a mid-end chain owned by the people who brought you Outback, catering to the middle income diner. They're opening a location in Fort Lauderdale on E 17th street in the space previously occupied by Taza Mediterranean.
The store in Pompano Beach is identical to the one on Long Island, which is part of the comfort factor of chains.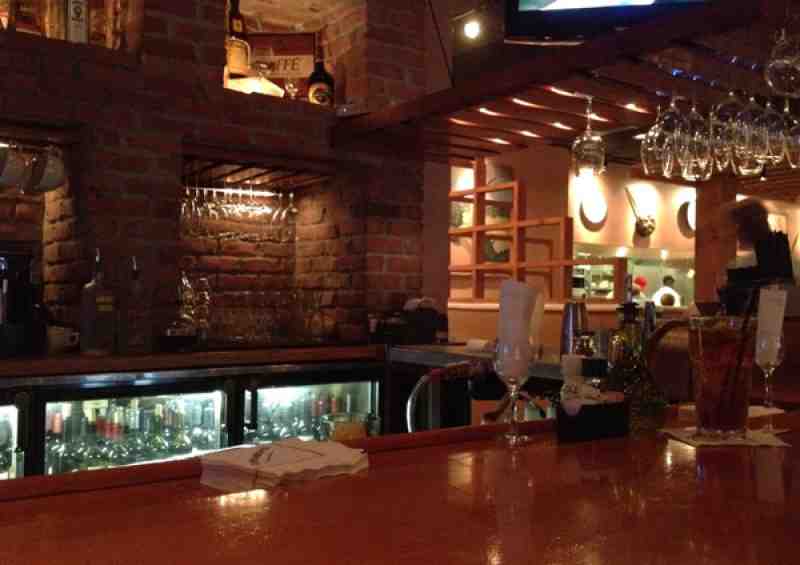 Carrabba's Pompano Inside
They have a nice by-the-glass wine list, and if you just come in for a drink they'll set you up with some warm bread and olive oil dip that is good enough by itself if you're not that hungry. Also, you can order wine by the glass or get a quartino, which they say is a glass and a half. A true quartino is 1/3 of a bottle, where a glass is supposedly 1/4th, so it's not really a glass and a half. But I think they give you 9oz, which is more than a quartino. It's priced exactly 50% more, so it's a matter of preference and not a deal of any kind.
Carrabba's Bread and Oil Dip
On this visit they didn't quite finish cooking the bread; the crust was ok but it was too doughy. I didn't send it back; it is free after all, and once you dip it in the oil it's not that much different.
The food here is passable; certainly not fine italian restaurant quality, but not as bad as Olive garden. They have some wonky recipes, but their basic stuff is pretty good. The caesar salad, calamari, mussels, soups. all worthy snacks; note that you can get the mussels "marinara" instead of with the standard butter/wine sauce. Today I wanted to try the crab cakes. Since the bread wasn't particularly edible today, it was going to have to serve as my meal.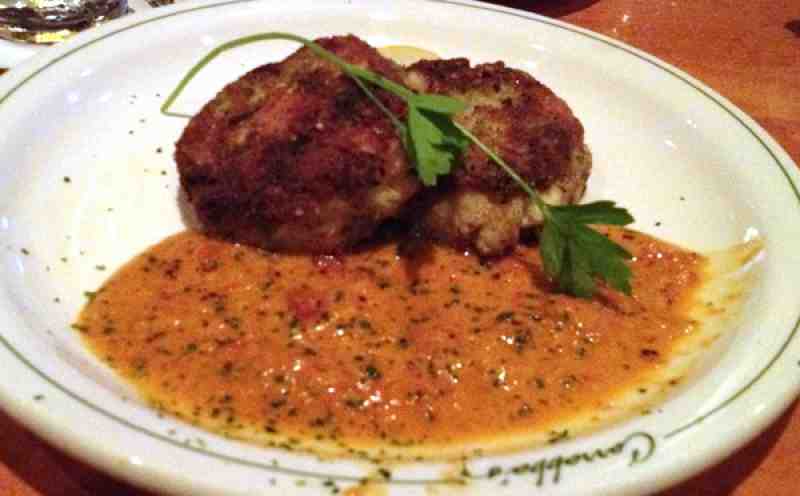 Carrabba's Crabcakes
I'm always amused by the garnishes that chains come up with; a sprig of limp italian parsley. Does it really add anything to the dish?The cakes are moist with a lot of filler; red peppers and celery and probably bread. They're pretty low end as crabcakes go, but for $10.70 they're proportionally priced, considering that the high-end restaurants are charging $15 for 1 cake nowadays. The red pepper sauce was fine but I'd prefer a good tartar sauce. Not my favorite dish.
For dessert they have "bacino", which are mini-servings of treats like tiramisu and espresso creme. My advice is leave some of the entree for the dogs and have one of these.
Due to its reasonable pricing, this place draws crowds thursday thru Sat, so be prepared to wait, although on this Saturday night there were seats at the bar and no wait at peak dinner hours.
Photo Gallery