Critic's Review
Grampa's claim to fame is that they were featured on Food Network's "Diners, Drive-ins and Dives" 2 years ago, which they've milked pretty good since.They can call themselves whatever they want, but Grampa's is a diner. They have a few display cases with baked goods and sweets up front, but other than that, Grampa's looks and feels like a diner. They've gotten a facelift since the last time I was here; the red chairs and walls are new.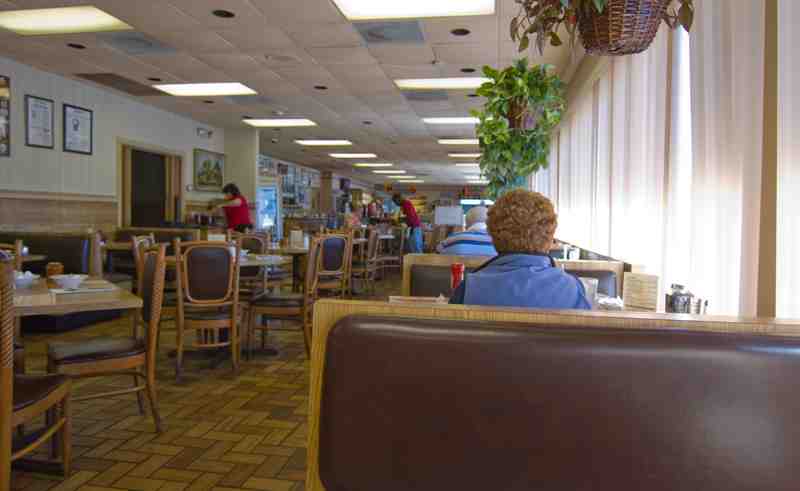 Grampa's Bakery Inside
One thing that's not dineresque is that they only serve breakfast until 3pm. I'd been to Grampa's for breakfast once before and I wasn't too impressed. Weak coffee, mediocre hash browns and luke warm sausage that had been around for hours; but I did like that I got a cheese danish; one of the benefits of the in-house bakery.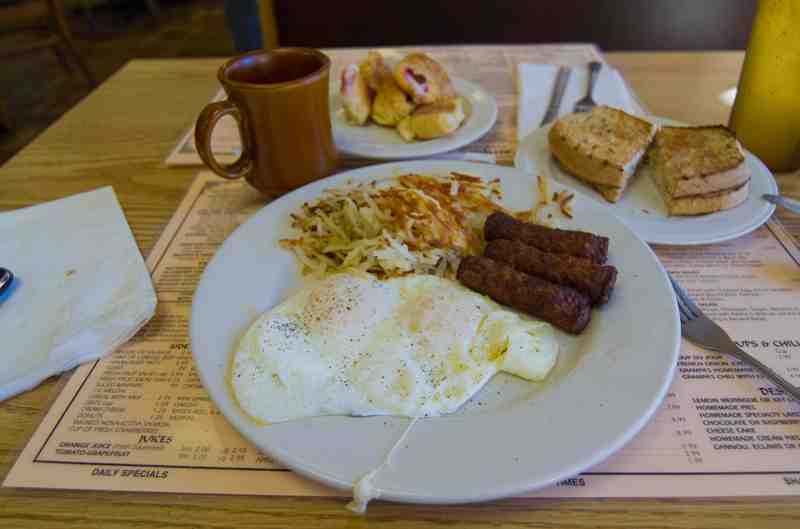 Grampa's Bakery Eggs
Today I was doing lunch; I wrestled with the idea of a patty melt, but instead decided on a Rachel. Rachel construction can vary widely; technically it's a Reuben with something other than corned beef. Grampa's uses pastrami and sauerkraut, which sounded good.
They play good, varied music: Katy Perry, Rod Stewart, Elton John and Shania Twain. They have Splenda, but you have to ask for it. The food took about 10 minutes.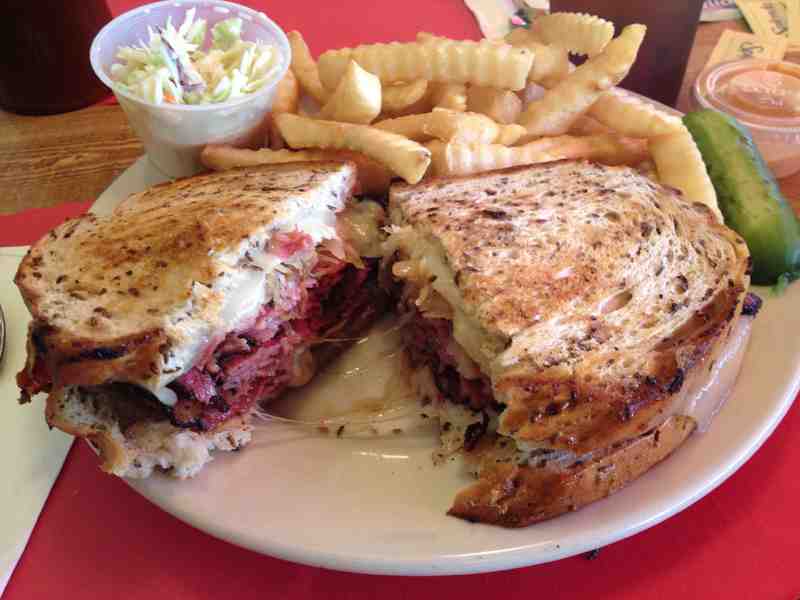 Grampa's Bakery Rachel Sandwich
The certainly don't cheat you on the portion. I didn't notice that it came with fries; the menu (which is updated from the one we have here) does say it comes with a "kosher" pickle; this was pretty sad. The trend of giving half a small pickle with a huge sandwich is just getting stupid.
The sandwich was top notch; good pastrami, a good portion and good rye bread. It was a tad short on sauerkraut but I really enjoyed the sandwich. If I knew what I was getting I would have asked for extra slaw and no fries; the cold slaw was freshly made and not overly sweet.
I saw a bunch of orders come out for other tables and big portions are the norm here.
Something unique about this diner is that there's a wine bar in the back with TVs. Its kind of odd to find that sort of thing in a diner/bakery.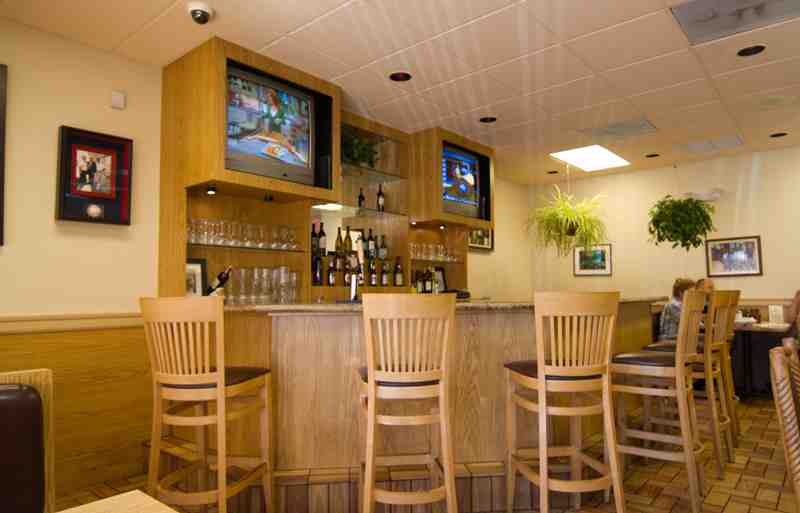 Grampa's Bakery Rear Bar
I'd have to say that Grampa's is better for lunch than breakfast. The place was half full at 3:30pm on a sunny Saturday, so that says something right there.