Critic's Review
Catfish Dewey's is one of those Old Florida places that appeal to long-time resident more than us transplants. From the rickety decking to the checkered vinyl tablecoths, the place defies all rules of contemporary decor.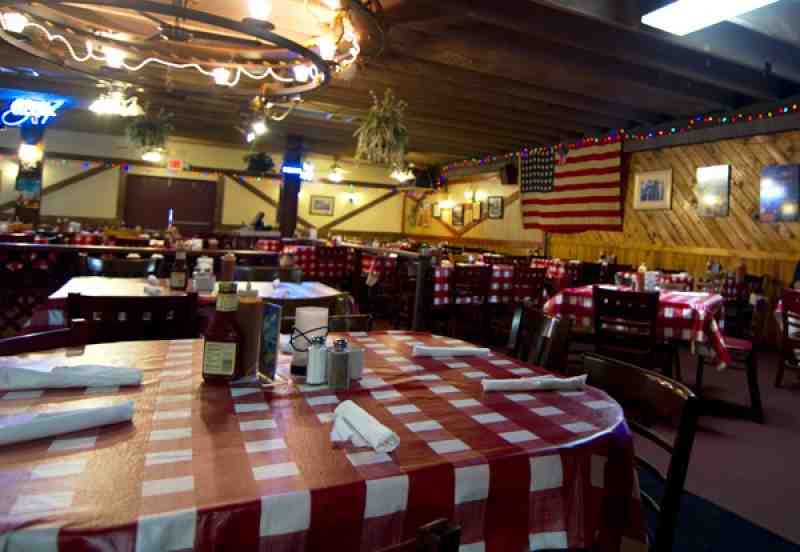 Catfish Dewey's Interior
The first thing you notice as you walk in is the smell; not really a stink, but an unpleasant odor reminiscent of your childhood when you went to visit grandma. Grandma's house always smelled a bit different. Dewey's smells different than anyplace I've been in. At first I thought I might not be able to deal with it; but after a few minutes I guess you get used to it, because I didn't notice after a short while.
My server brought over a menu and also a basket of hushpuppies and a dish of cole slaw. It's nice to be able to nosh a bit while pondering the menu.jump-->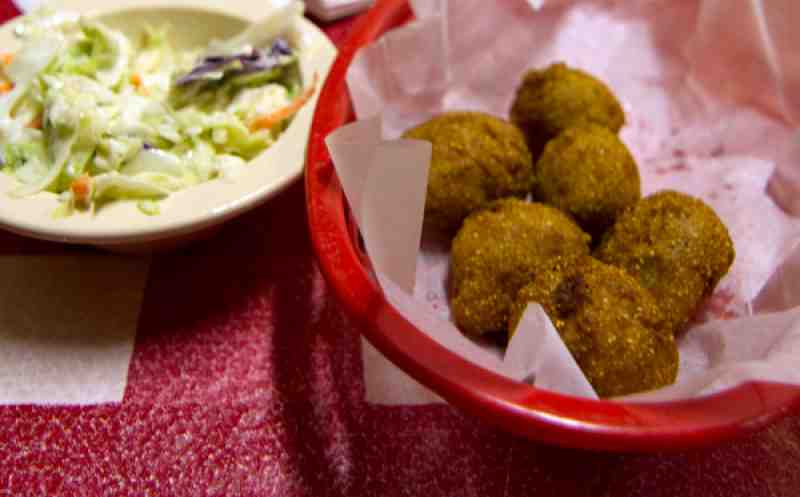 Catfish Dewey's Hush Puppies
I'd seen the lunch menu online, so I thought my choices were limited, but they serve their dinner menu all day as well. So I asked for the stone crab prices; they sell them as 1lb and 2lb "dinners", and also All You Can Eat. I ordered 1lb of the Large, which was priced at $28.

The claws come out instantaneously; they just crack the cold, cooked claws and bring them right out. Butter is optional, and as it turned out I really didn't need it.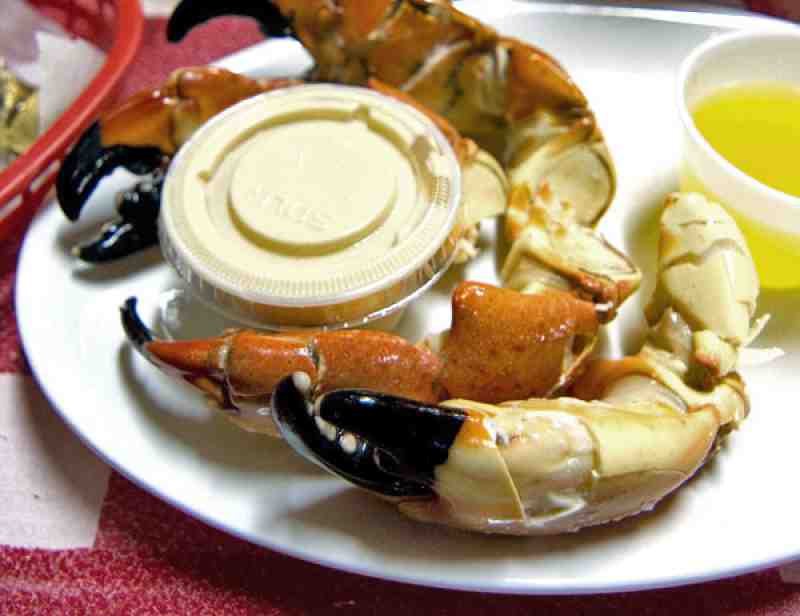 Catfish Dewey's Stone Crab Claws
The mustard sauce provided was excellent and the crab was much better with the mustard than the butter. You get your choice of starch with the claws; the sweet potato I got was well executed.
As I was finishing up my 4th Claw I noticed the sound system playing Taylor Swift's Better Than Revenge; not the kind of music you'd expect to hear in a place like this; next up was Bye-Bye Bill Bailey; more in stride for the expected ambiance.
While Catfish Dewey's is far from the best restaurant in town, I can't say that I didn't like anything about the meal. The Hushpuppies were pretty good, the cole slaw not the best I've ever had but certainly edible; the Stone Crab was fresh and the mustard sauce very good and they know how to make a sweet potato. They have an all-you-can-eat something each day of the week; if nothing else Dewey's is decent food at a pretty good price. If you like Catfish, they have all you can eat Catfish every day for $15.99.