Critic's Review
Hot Diggity is one of these old time food stands left over from yesteryear, and probably not much has changed in the last 30 years. They have a small parking lot, a small counter inside and some tables out front. They even have a drive thru; not the kind where you shout your order into a clown face; it's more for picking up a phone-in order without having to get out of your car.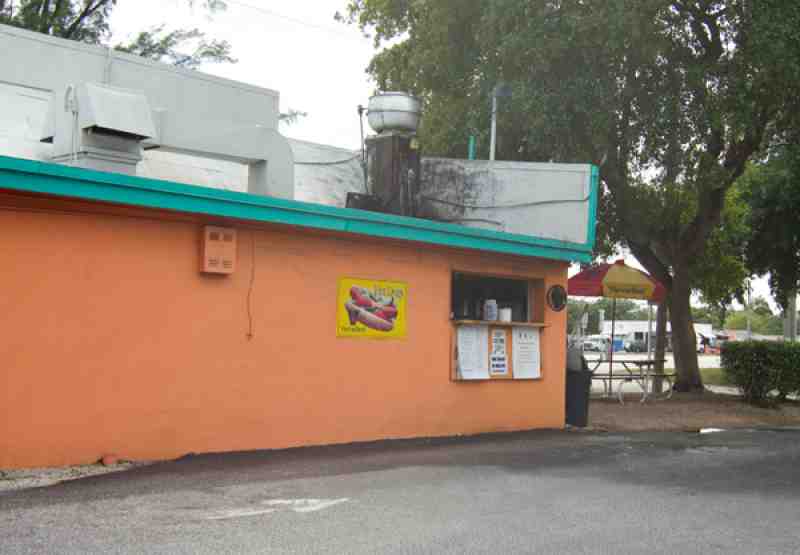 The interior is sort of cheesy; the big Cash Only sign is positioned so you can't miss it.
The first Chicago Dog I every tried was from this place. I didn't know what I was getting on the time; but as it turns out it was a pretty good one.
This was my reaction: "Now just look at that ridiculous thing? I have to say they seemed to be working pretty diligently in the kitchen to make this baby, so I give them credit. It looks like they don't have poppy seed buns so they just pour them on. I'm not a chicago dog aficionado so I can't vouch for the authenticity. But It was pretty good. Fresh ingredients."
I've since become a fan, and somewhat of an aficionado of Chicago dogs. I also got a New York hot dog on that visit, because that's what New Yorkers eat.
Frankly a dog with sauerkraut seems pretty boring to me know, particularly because you can rarely get good sauerkraut.
This time I wanted their Italian Sausage Sandwich; they have a mini version but I was having none of that. I wanted the Big Boy. It took they a little while to make it, and they wrapped it pretty well in foil, so I didn't get a look at it until I get home.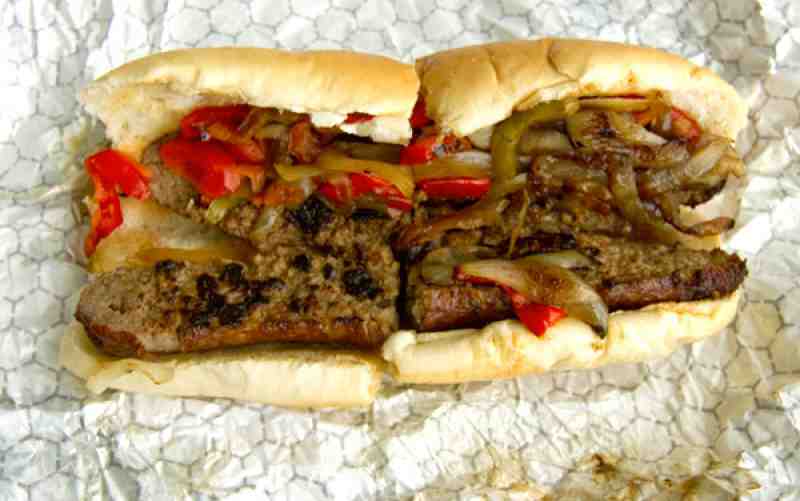 I was pleased to see red peppers on the sandwich. And maybe a bit surprised. Everyone is trying to pinch pennies these days. As sausage sandwiches go, this is as good as it gets. Forget about Hot Dog Heaven or Big City Dogs; This is where you go for an Italian Sausage Sandwich.