Critic's Review
Lester's is the diner that everyone raves about and it's all you'll hear when you first get to Fort Lauderdale. There's five dozen places like Lester's on Long Island; it's a diner; but it's one of the only real, 24/7 diners in the area.
Inside Lester's has faux granite tables and space age vinyl booths. It truly looks like a diner.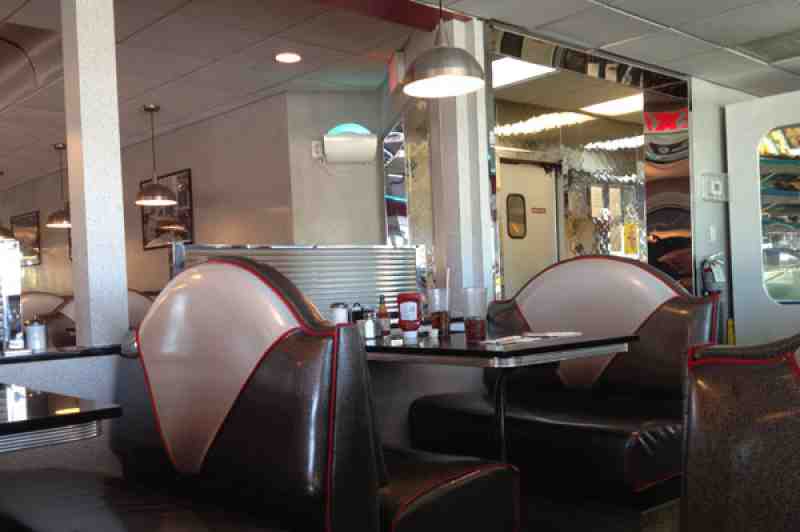 Lester's Diner Interior
I rarely eat anything other than breakfast in diners, and today was no different. I ordered coffee as I made my choice.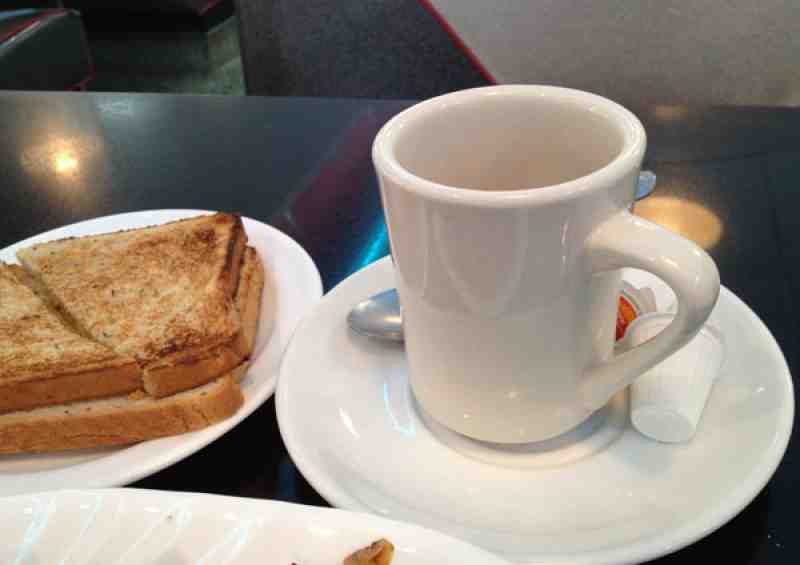 Lester's Coffee
Lester's is one of the few diners I've been to down here that gives you a saucer with your coffee cup. Very classy.
I decided on the London Broil and Eggs; something a bit different, over easy, medium rare with home fries and rye toast.
Music here reminds me of the 70s in more ways than one. First, there's interference. Remember AM radio? The sound system sounds like it's playing through a crystal set or something. Starting with some old and not so good Rod Stewart; followed by some Spin Doctors, Elton John, REO Speedwagon and Creed. Could be worse I guess. The food came out quickly.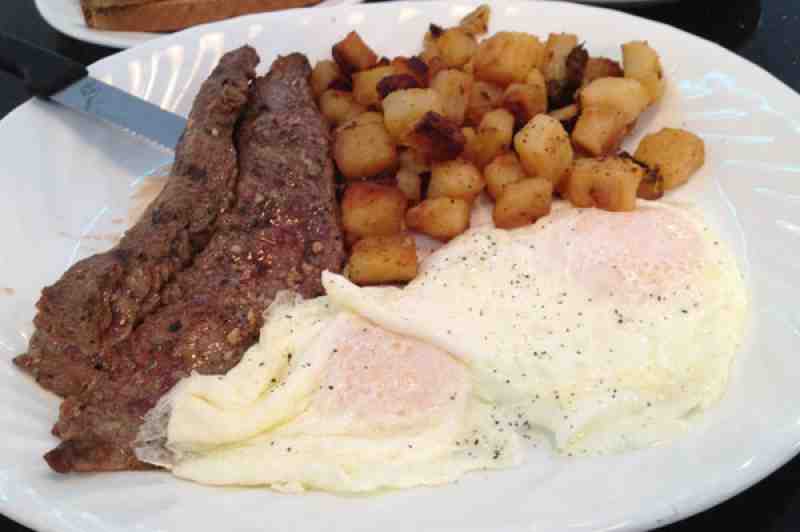 Lester's Steak and Eggs
This isn't what I expected. London Broil should be flank steak, or maybe a marinated top round. Im not sure what this was, maybe a bottom tip, but it was tough. It had a garlicky flavor; not terrible but I would have preferred something that I could slice better. The potatoes were bad today; end of the day home fries are hit or miss.The eggs were fine; not the best breakfast I've ever had; I wouldn't order the london broil again.
Rounding out the experience was my server becoming consumed by a table of 4 ordering dessert; I sat with an empty cup and empty plates for more than 10 minutes before I got a chance to ask for my check.
Lester's is fine, but Today wasn't so good.
Photo Gallery