Critic's Review
I hadn't been to the outback in a while; the last time I got a pretty gristly steak and I wasn't very happy with it. Service at the bar wasn't very good.
But I returned for lunch to try one of their lunch combos; you can get a combo of a salad or soup with a few half sandwich choices for $8.99. It also includes a soft drink, which is a pretty good deal. I was going to get the sausage and white bean soup with the filet sandwich, but I decided on the wedge salad instead of the soup.
One good thing about Outback is the bread and butter, although I wasn't eating a whole loaf of bread today.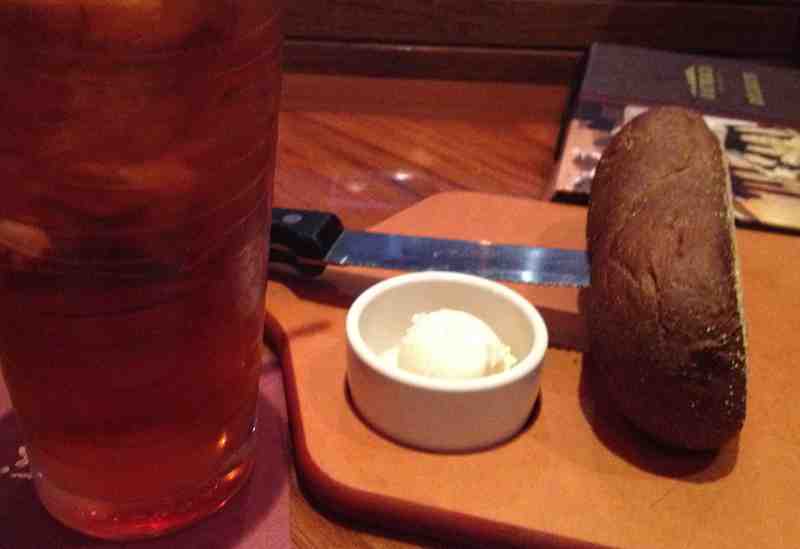 Outback Bread
The salad came out almost instantaneously; In fact it came out before the Iced Tea.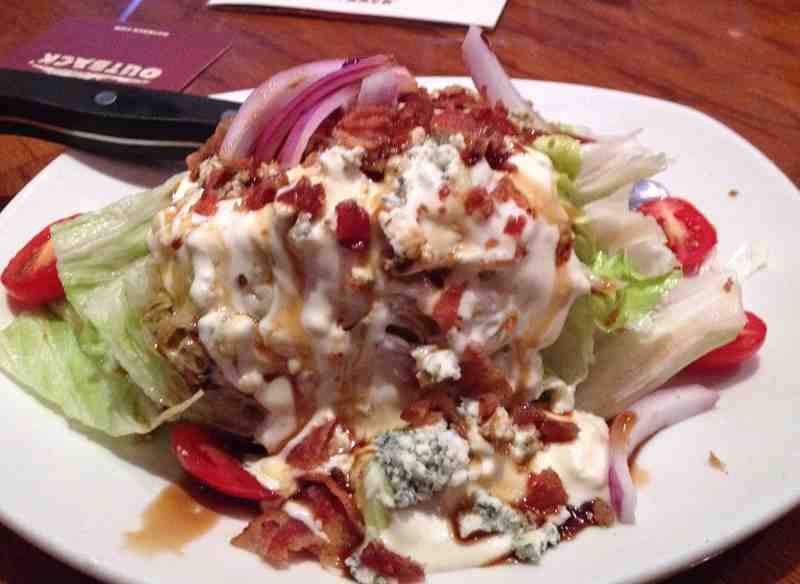 Outback Wedge Salad
It's a pretty big salad. I was wondering if I was getting a half salad, but this was full sized. It would be been really great without the "balsamic drizzle", which made it too sweet. I don't know if you can order it without the drizzle, but if I ever order it again it's a dealbreaker if you can't.
The sandwich came out when I was almost done with the salad.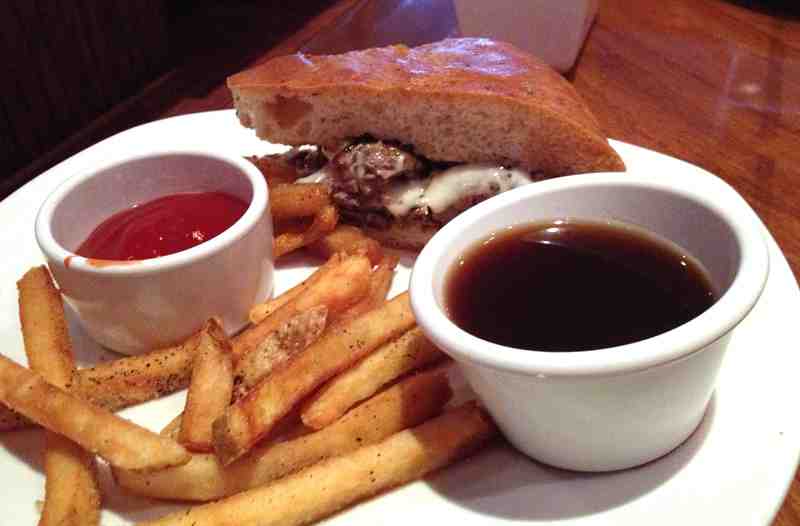 Outback 1/2 Filet Sandwich
The sandwich was pretty small. I was glad I ordered the salad, because if I got this with a cup of soup it wouldn't have been enough food. Frankly it wasn't very good. Not the best filet, and only about 3 chunks. And I really like this kind of sandwich on garlic bread rather than the rosemary foccacia that this had.
All in all, not a bad lunch. $9.53 for the whole deal. No crowds or waiting at lunch either; particularly at this time of year.
Photo Gallery