Critic's Review
Stingers is a place I've heard about but don't really get to this part of town too often. I decided to stop in for a slice.
It's a pretty creepy place in a strip mall; there's a little patio and a dingy pizza counter. There wasn't anyone in the pizza place; there's a bar inside and apparently one woman who takes care of everything. She popped her head in and asked what I wanted; when she told me a slice was $3. I almost left. The slices didn't look that great. $3 is a lot for a slice of pizza. But a few seconds later a dude showed up and asked me what I wanted so I decided to give it a try.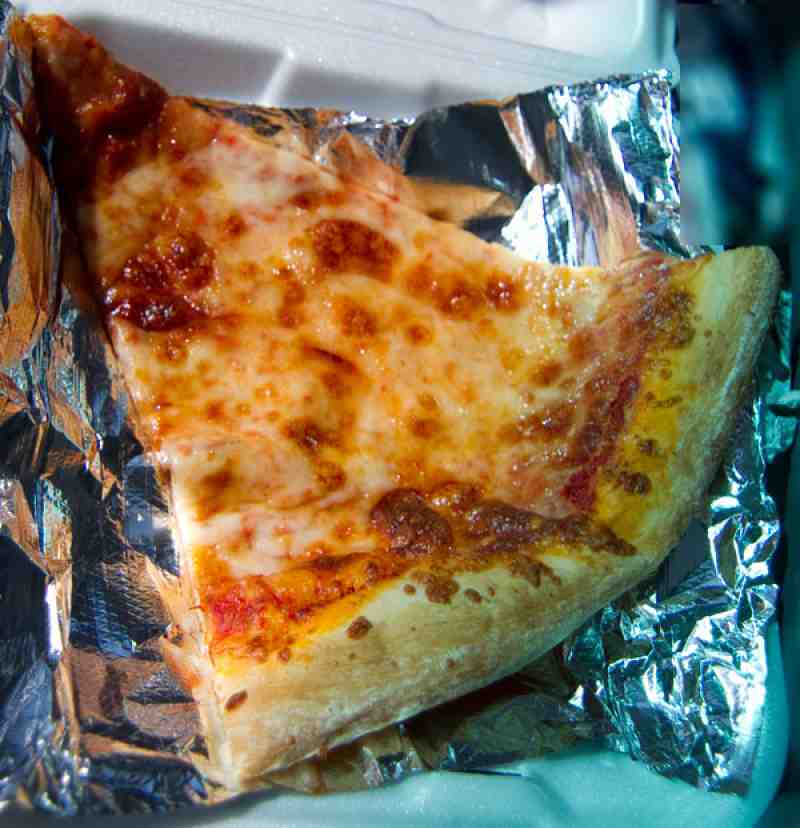 He only warmed it up, which is fine with me. I didn't need a burned mouth. As much as I wanted to pan this place, the pizza was very good. Very thin crust, good cheese. Good, sweet sauce.
I wouldn't want to eat in at this place, but the pizza is pretty good.