Critic's Review
Chuck's Steak House is what steakhouses used to be in the 70's; reminiscent of Beefsteak Charlie's. Its a dark place, with old-style tile counters and wood booths. The smell of grilling meat is in the air as you get out of your car in the lot. They've dumped their 70's music for modern house music; I'm not sure why they think that the older, mostly regulars crowd here wants to listen to Ellie Goulding and LeeDeWyze.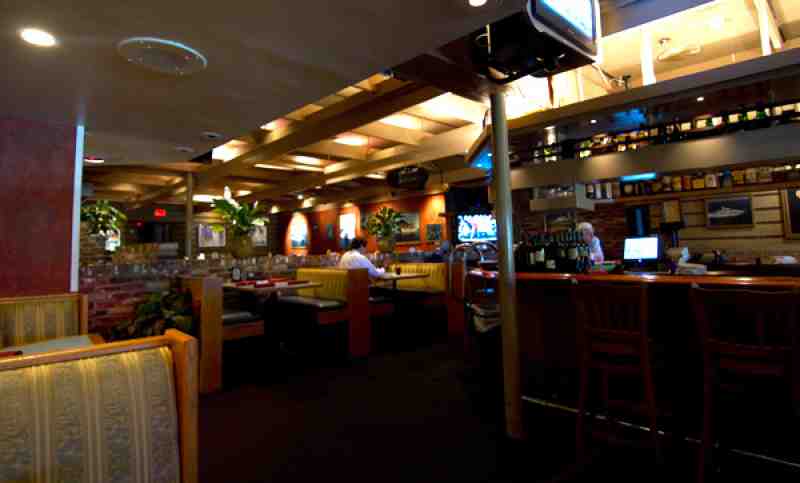 The have a mix of old and new TVs; the typical partial redecorating that is pervasive in Fort Lauderdale's older establishments.
When I was a kid and I had my choice of places to go, it was always Beefsteak Charlies, because they had the all-you-can-eat salad bar and the good blue cheese dressing. I still enjoy blue cheese, and Chucks is one of the last steakhouses left that still has a salad bar. Now that salads have evolved into rabbit food with vinegrettes and other nonsense, its nice to load up a plate at the salad bar and pour a big ladle of dressing over greens of your choice. The bar has all of the favorite dressings along with old-favorite toppings like grape tomatoes, red onions, mushrooms, chick peas, hard-boiled eggs and black olives. There's also a few different kinds of bread and butter. Unfortunately, all of the greens are mixed together, so you can't decide between iceberg, romaine or spinach; so it's far from perfect.
Despite the name of the place, Chuck's has a full menu with burgers, sandwiches and steaks. I'd had the strip steak the last time I was here; a lean 9oz cut that's just $14.50 at lunchtime. You can add the salad bar to any lunch entree for $4.25. But I was in the mood for ribs today, so I ordered the half rack of ribs ($10.95) and the salad bar side with an iced Tea. As soon as you order, you can hit the salad bar.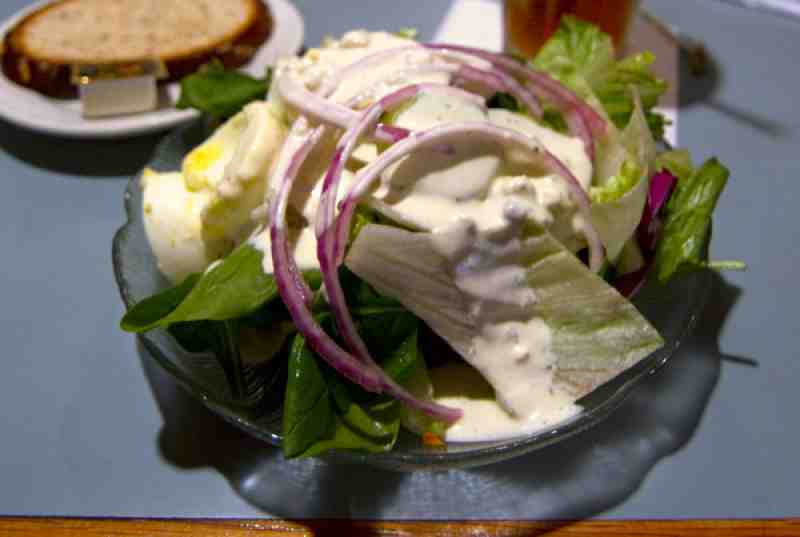 Chuck's Steakhouse Salad
The bowls could be bigger; it's difficult to cut a big salad on the smallish, not so rounded bowls and I didn't want to make 4 trips. The greens are mostly iceberg and spinach, which is ok with me. I was almost done with the salad by the time the ribs were delivered, which seemed like an awfully long time.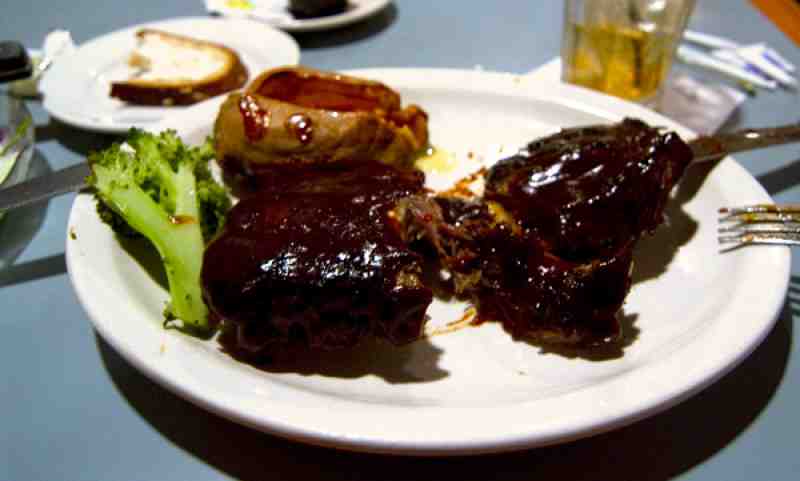 Chuck's Steakhouse Ribs
At first glance, these things are really sauced up. I almost thought it was humorous that they included extra sauce, as if someone would want to put EVEN MORE sauce on these. "Fall off the bone" certainly described these; these are restaurant ribs for people who have never had real barbecue. Not terrible, too sweet, too much sauce. The sweet potato (lunch grills come with 1 side) was done perfectly, and the broccoli garnish was unanticipated (and I left it on the plate).
With unlimited salad and bread and pretty good prices, lunch at Chuck's eliminates the need for dinner. I wouldn't order the ribs again; stick to the steaks and burgers or just gouge yourself on salad bar for $8. For what it is, Chuck's is what it is.
Photo Gallery