Critic's Review
Jaxson's is an ice cream parlor, everyone knows that. But what most people don't know is that it's not JUST an ice cream parlor; nor is it just for kids.
On weekends, Jaxson's isn't the kind of place I'd want to be around. In a strip mall with a Dollar Store and places that tout "check cashing" and "notary publics", it's sort of a strange place to bring kids. But on weekends, families are everywhere. With school out in a couple of weeks, there's little time to enjoy a lunch here in relative peace.
Up front theres a "general store", which has a lot of odd stuff like stuffed animals that you don't see elsewhere and giant sticks of gum. A lot of it looks like it might have been jump-->around for awhile, but its fun to look.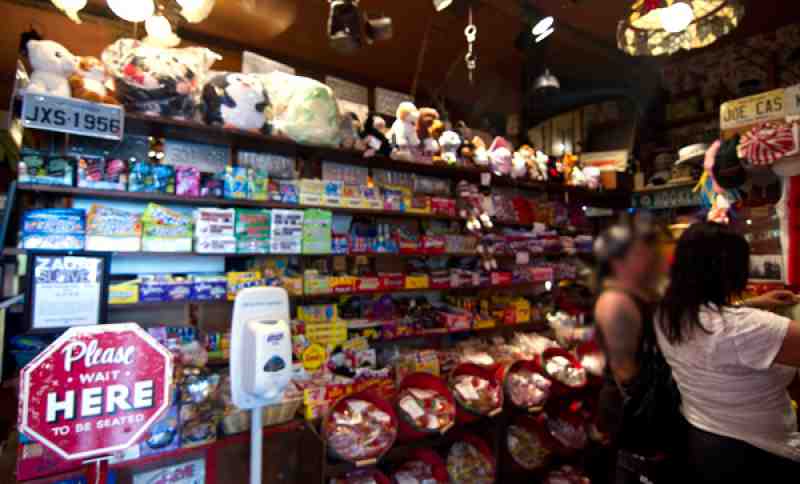 Jaxson's
Inside there's two dining rooms both with the same kind of tables and chairs. There are a few booths along the wall. It's not an elegant or even very comfortable place.
One good thing about the tight quarters is that the servers are always within view. I was offered complimentary popcorn as soon as I sat down. They bring over a big bowl and take your order, with full knowledge of the surprisingly massive menu.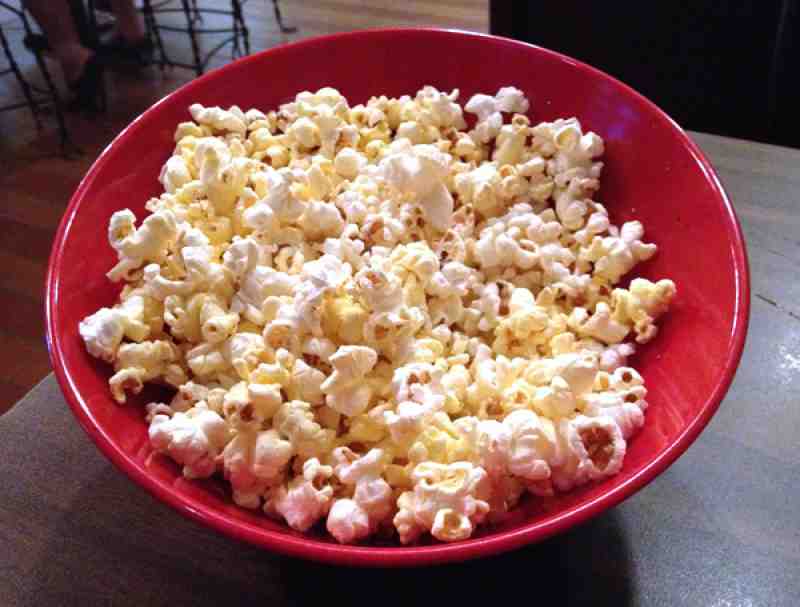 Jaxson's popcorn
Excess is a word that can be used to describe many of the menu items here. Their trademark dish (it actually is trademarked) is called the kitchen sink. You can see a picture in the gallery. They also have 1 pound burgers and massive banana splits. They have foot long hot dogs. Another thing they're known for is their deli sandwiches. I ordered a pastrami on marble rye, and I also thought I'd get an ice cream soda, something I havent had in a long time. Chocolate soda, vanilla ice cream and whipped cream.>
Nostalgia is the game here. Satellite radio plays continuous oldies, not too loud. The Shirelles, Johnny Burnette (You're 16) and Freddy Canyon. Before my time, but better than house music. Maybe 5 minutes tops and the sandwich comes out.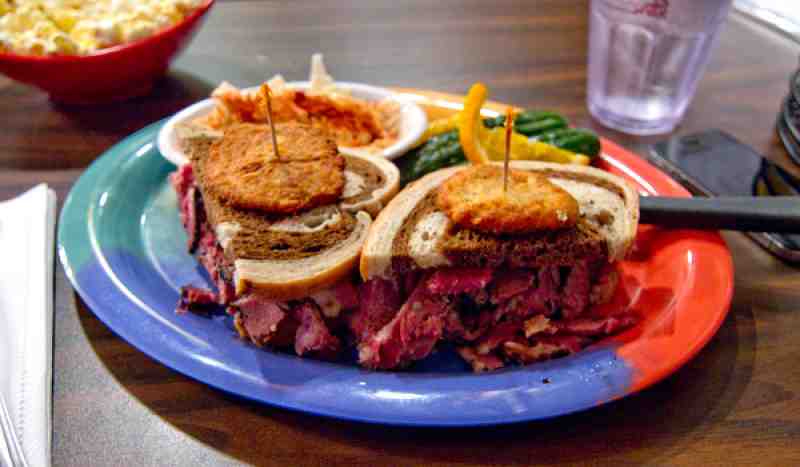 Jaxson's Pastrami Sandwich
One thing, these used to be a lot bigger. In 2006, you got a bigger sandwich for $10.25. For $13.95, even with cole slaw, a pickle and 2 small potato pancakes, this should be more of a carnagie deli sandwich. But its very good pastrami and bread; no deli mustard, just the yellow stuff. But pretty good.
The Ice Cream Soda was another matter.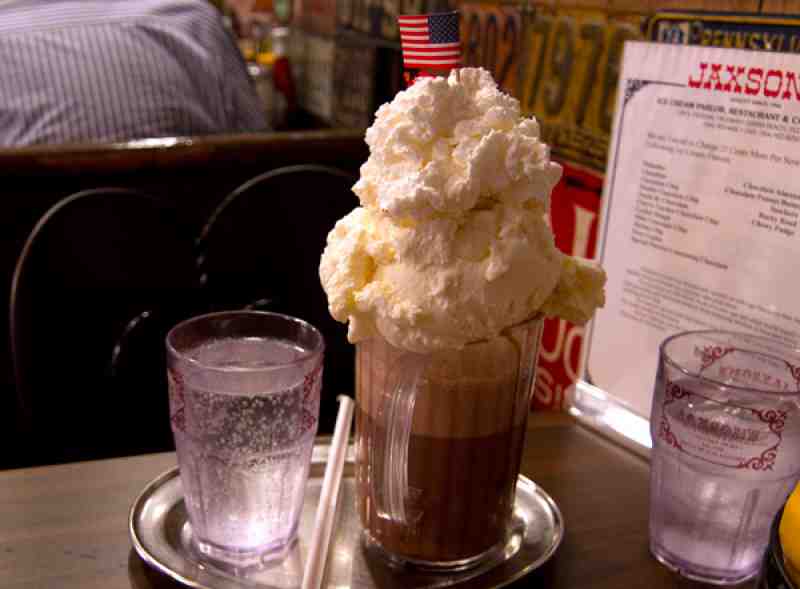 Jaxson's Ice Cream Soda
Now does this look like excess? A massive scoop of ice cream atop a pitcher of soda with whipped cream and a cherry. Now for $7.25 you can't complain about the price of this, considering you're paying $5 for a tiny scoop of gelato at some places. The only issue was getting the ice cream into the soda; the scoop was so big that a lot of chopping and melting was necessary. It's good stuff; a great way to end a meal.
Jaxson's is what the world used to be like before all of the do-gooders started telling us that real food was bad for us. You can't go to Jaxson's very often, but you should go every now and then. Just to refresh your memory of how things used to be.
Photo Gallery