Critic's Review
Spanky's Cheesesteak Factory could easily be voted the biggest waste of a large parking lot in Fort Lauderdale. A dumpy little shack with a big lot, there's rarely more than 2 cars in the lot. They've cleaned the place up a big; the pay phone is gone, as is the green astroturf in the outdoor "patio".
They call themselves "Spanx" now; they just didn't bother to change any of the signs on the place.
Inside, they have cheap cafeteria style chairs and a 12" tube TV from the 1980s; the crowd here is a bit odd. There's always some loud, old guys just hanging out. They do have a drive through, so you don't have to get out of your vehicle to get a cheesesteak.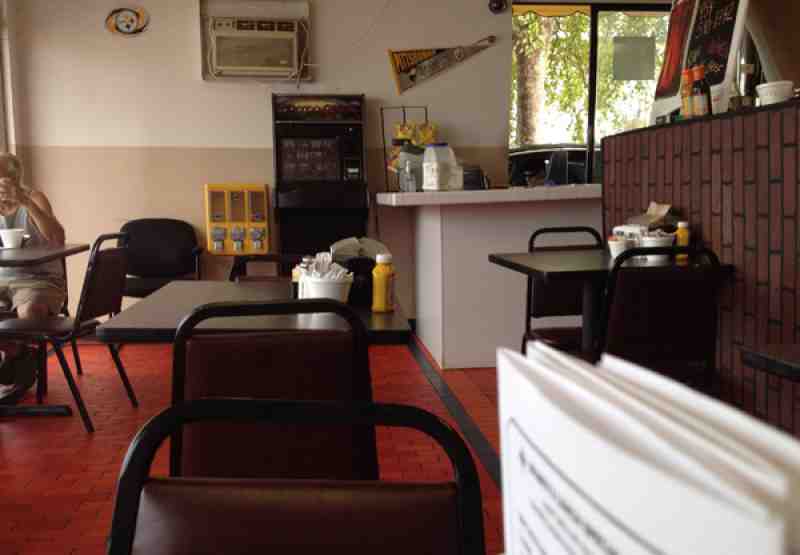 Spanky's Cheesesteak Factory Interior
They only offer their cheesesteaks as a large, but all others are offered as a mini. I decided to go for the Reuben.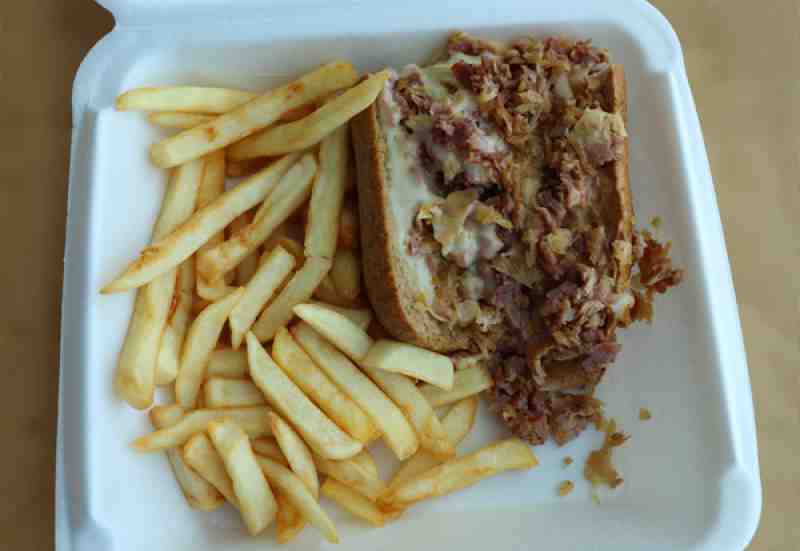 Spanky's Reuben
It was a small sandwich; a half sandwich really. It's up from $5.50 to $6.95 since my last visit 3 years ago. All chopped up and mixed with onions and cheese it didn't really taste like corned beef. But I have to say I liked it.
The french fries were plain and pretty lousy. They menu proclaims that all sandwiches come with a side and a pickle, but I've never been offered any side other than fries and I've never gotten a pickle here.
A Cheesesteak sandwich looks like this: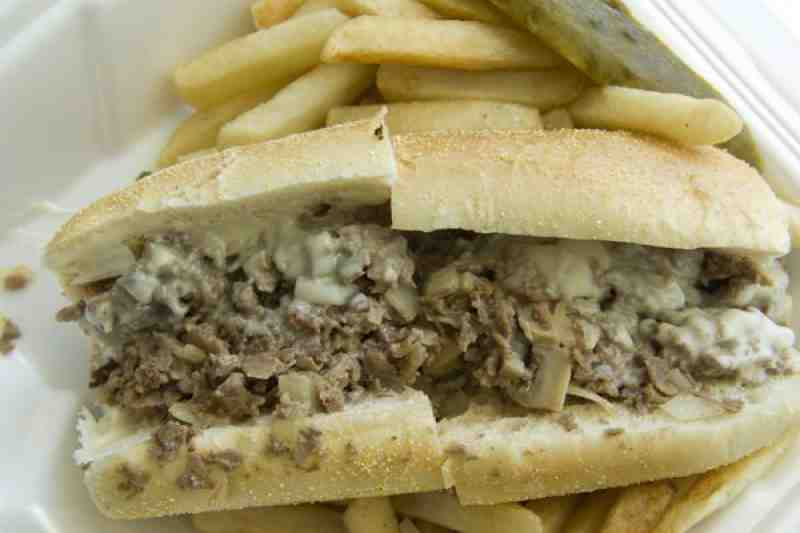 Spanky's Cheesesteak