Critic's Review
Every once in a while, I feel like going to one of the chain Italian Restaurants. The Olive garden in Fort Lauderdale is particularly bad; and Carrabba's isn't open for lunch. It's not a bad trip up Broward Blvd to get to this place; it's right about on the corner of W Broward and N University Blvd.
The place itself is barely better than Brio; they try to capture some sort of old world Italian feel but it's just not very nice. Le Cose Che Vivi plays. A server loads the table with menus; one with specials, one with wine and the regular menu; they're already pushing the wine-down wednesday thing at 2pm. The tables have a tablecloth and paper on top of it. It reminds me of my aunt's house, where all of the furniture was covered with plastic.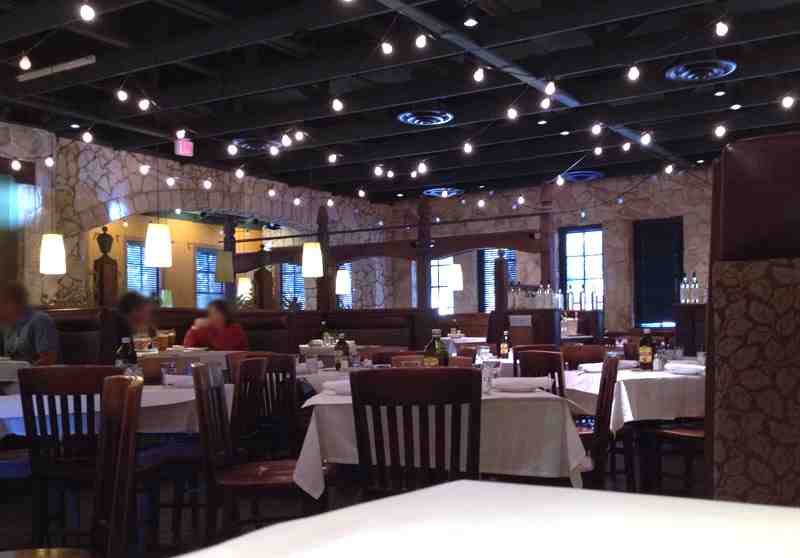 Romano's Macaroni Grill Plantation Interior
Despite the imperfections, Romano's has some high points. While my server spread out the menus, she also filled a saucer with olive oil; bread is a main part of the experience here. They have the best bread anywhere, and I do mean anywhere. A mini loaf of rosemary bread so fragrant that you can smell them bringing it to you before you can even see it.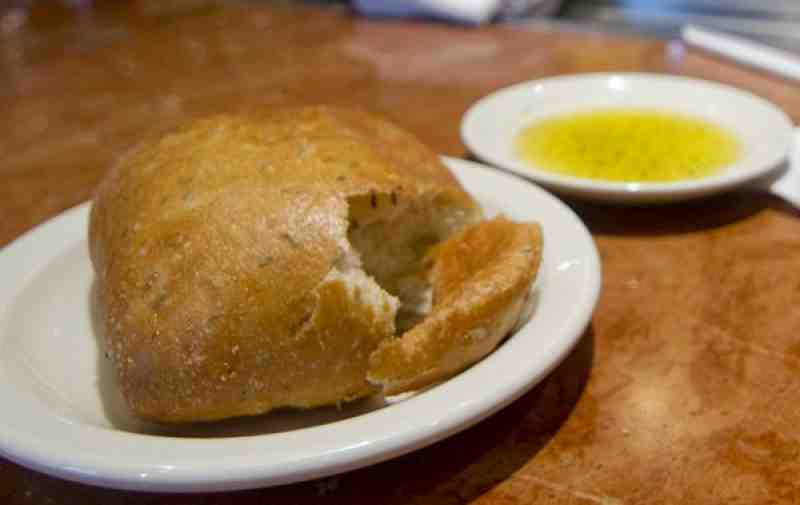 Romano's Macaroni Grill Rosemary Bread
This loaf goes for like $4. at Fresh Market, and it's not warm and fresh. The bad part is that you want to eat the whole thing. They have olive oil on a little shelf above the table to reload the dip; The bread is a treat.
Like most chains, they have some really bad stuff here, but one of my favorite entrees is the parmesan crusted sole, which is served with an orzo salad and a lemon butter caper sauce.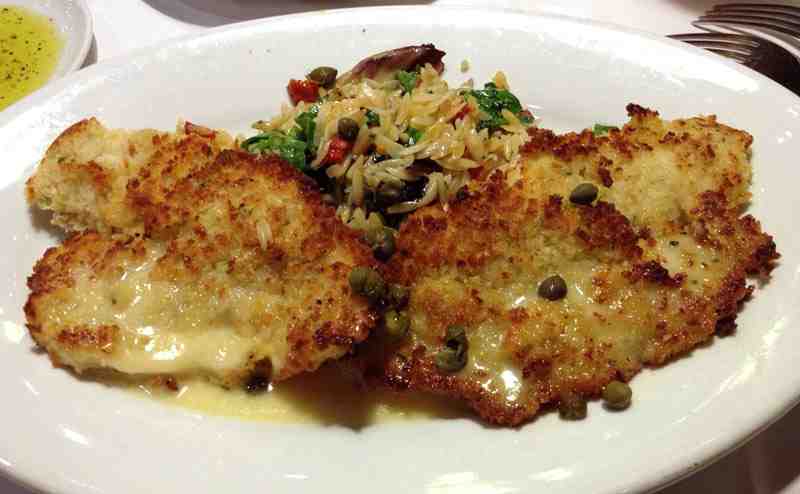 Romano's Macaroni Grill Pamesan Encrusted Sole
I've had this at other Romano's, but for some reason it's never quite as good as they make it here. They do a particularly good job with the orzo salad; the delicate pasta, the sun-dried tomatoes and spinach pair beautifully with the fish. They didn't give me as much of the lemon butter sauce as I would have liked, and some extra lemon would have been nice, but I did without it. This is, after all, a chain restaurant.