Critic's Review
The Lauderdale Grill Closed their door; May 9 was their last day open. The previous Downtowner owner tried to revive some of the old concepts, but it just never worked. The place never felt right to me.jump-->
Review 6/3/13
When I think about going out to eat, I never think about the Lauderdale Grill. Everything about the place seems out of place. The previous owner of The Downtowner has tried to recreate the concept in a Publix shopping center. A sort-of sports bar that doesn't have most of the big sports packages, with Duffy's across the way you can't consider it a place to go to watch sports.
When they first opened, I tried it out. They have the Sunday afternoon thing, with bands and a "barbeque". But on the sidewalk, it just doesn't work. It's a waterfront event in a Publix parking lot.
But every time I drive into Publix I see the $7.99 lunch sign, and having had a bunch of $24 lunches lately, I figured it was time for a re-visit. Running late, as usual, I got there at 2:20pm. Walking in, you wouldn't even know they were open. No hostess. Not a soul in the big room. "Sit Anywhere". I sat in the back.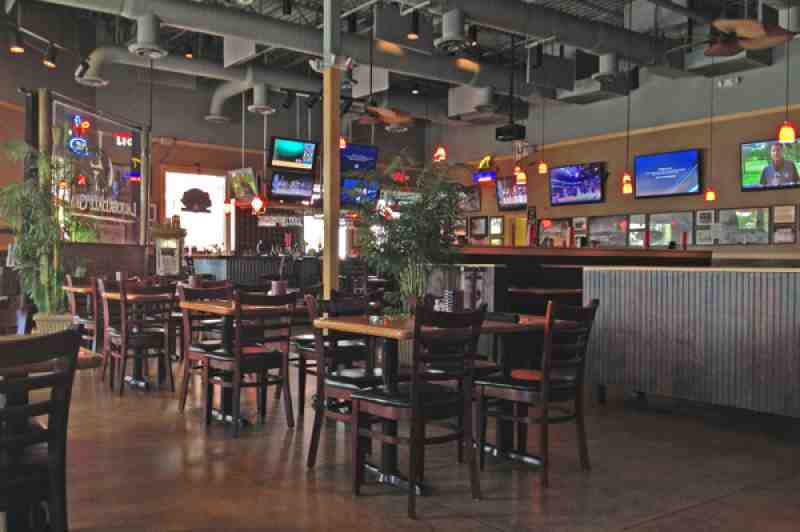 A menu comes; I see the "Specials" are all priced from $9.99 to 13.99. Where's the $7.99 lunch? On the back of the menu they have the lunch specials "Served 11am to 2pm". 2pm? What's the point of that? Is this midtown Manhattan? Duffy's have 40% off from 2pm to 4pm. No wonder there's nobody here. They've raised their burger prices substantially since they opened, trying to cash in on people's stupidity. I can get a CAB burger for $7 across the parking lot with the discount.
The meatloaf special looked interesting, they call it "bacon infused", but baking meatloaf with a stip of bacon on it was mastered by my mother 40 years ago. I needed to low-carb it and mashed potatoes wouldn't cut it. I ordered Chicken Francese.
Music is intolerable. Janet Jackson, Nelly, Beyonce. 15 minutes with an iced tea. No bread here, even with an entree order. They have some games you can play while you wait.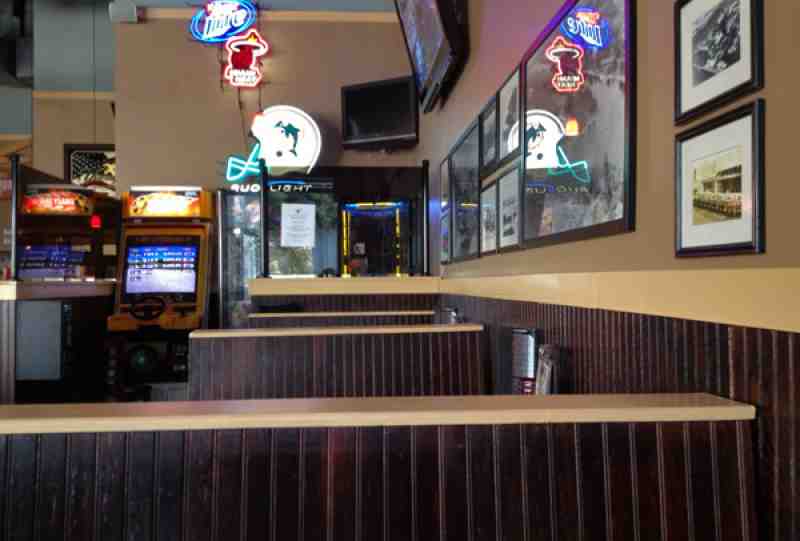 The big room gives you plenty of notice when the food is coming out. It's a long walk from the kitchen to the booths in the back.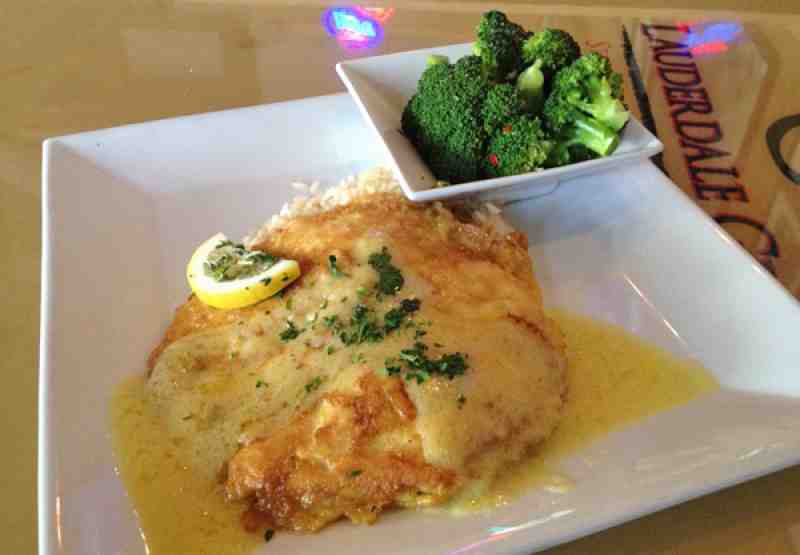 A nice big piece of chicken. The broccoli is somewhere between raw and cooked. I had to ask for butter. One peeve is the razor slice of lemon. Is it just a garnish? Why not 1) scrape out the pits and 2) give me a wedge that I can actually squeeze if I want more lemon? I'm getting tired of people in the kitchen who seem to have no idea about the art of eating.
The chicken francese was very good. The sauce had just the right balance of lemon and butter. The rice was pedestrian, a pilaf might have been better, or some wild rice to add some interest.
Or course for lunch, they could have served half this portion for $10.99. Another $20 lunch in Fort Lauderdale. Not in this place.
While researching this, I noticed that they're using my photo as their twitter avatar. Is it really too difficult to step outside and take a picture with your camera phone?
Photo Gallery
Related Articles
Sunday Brunch at Lauderdale Grill , (04/03/2011)