Critic's Review
Corelli's looks more like an italian convenience store from the street; and in fact that's what it is. On the inside, this place is a store with a bunch of tables. There's a regular retail-type counter and a cut-out in the wall behind the register where there's a kitchen.
I happened into this place once late one afternoon and got a slice. There was a lot of cheese on the slice. It was a pretty good slice for $3.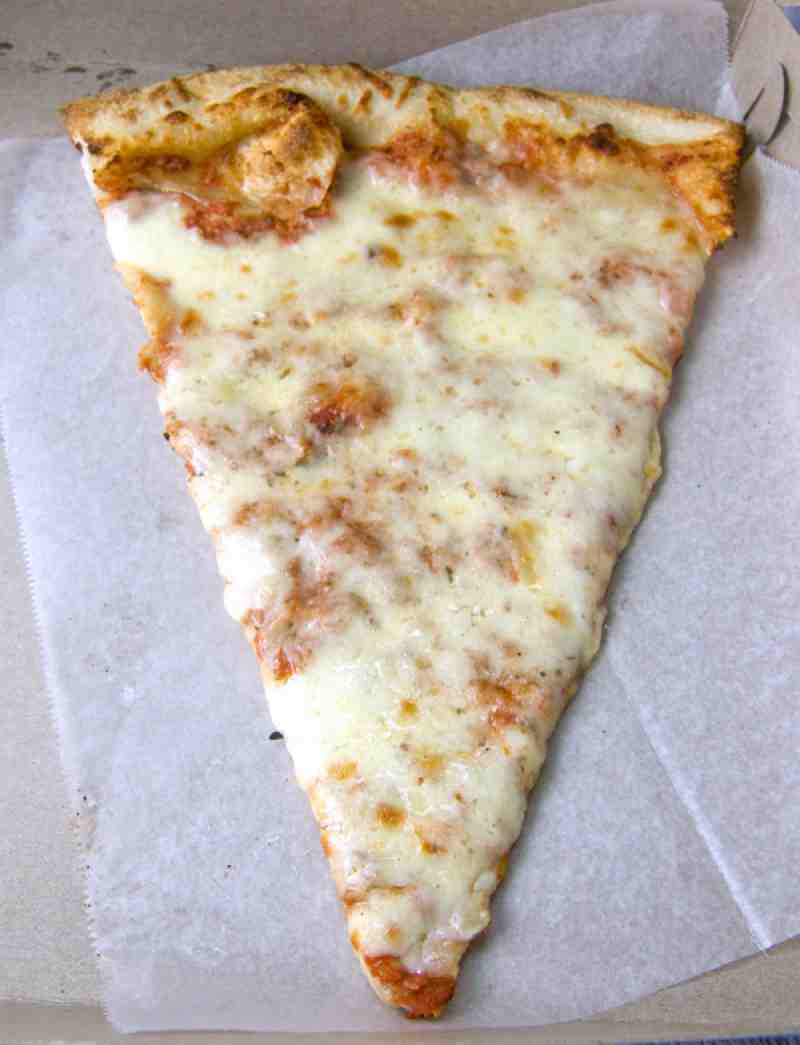 Corelli's Slice
I thought about getting a whole pizza since then, but they're closed on Sunday which is my normal pizza night. This week I changed up for a variety of reasons, and I was in the the area.
From a service standpoint, this place is a disaster. There's a women who is command central, barking orders, taking calls, putting through credit cards. I didn't feel like putting money in the parking meter as I was a bit late and I figured my pizza was ready; but it took me a good 10 minutes to get out the door. There were people sitting at tables asking for stuff, a delivery guy running through the place, calls coming in. I can't imagine why anyone would want to eat in this place.
The 18 inch pizza was $17.70, which is pretty steep, but when I opened it up, they really loaded it up with sausage and cheese.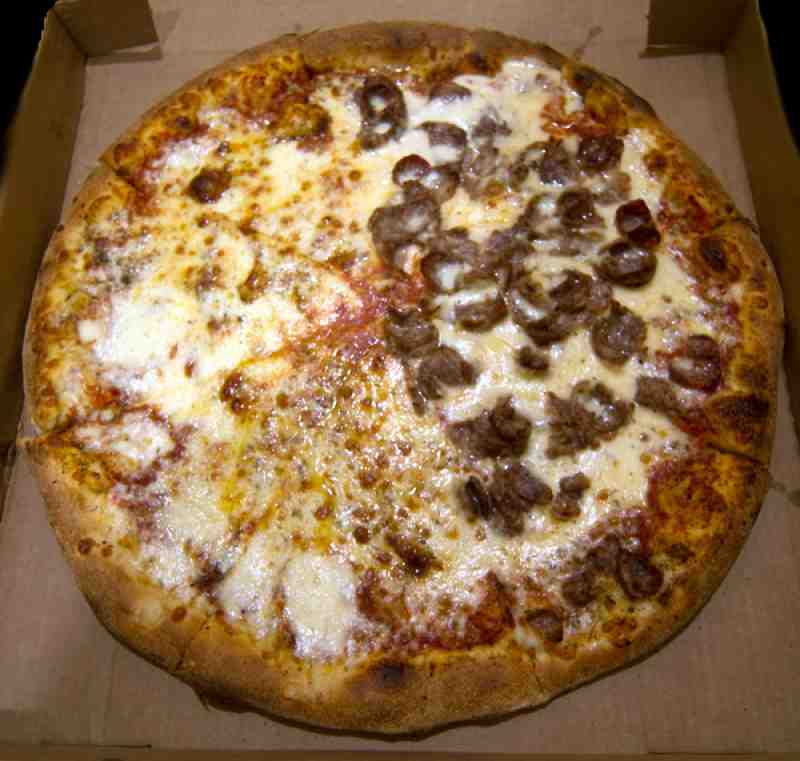 Corelli's 18
They don't do half toppings at Corelli; they give you a whole topping on half the pie. They certainly aren't chincy on the cheese. I did notice that there was a damp spot in the middle of the box as I carried it inside.
The sausage slices were so loaded with sausage that the crust practically disintegrated. There were parts of the pie where there just was no crust at all. It was a pretty sloppy eat. But good. Good crust. Good cheese and good sausage. The sauce was a bit pungent for my taste; I didn't care for the 'cheese only' slices too much.
With all of this cheese and sausage there was no way I could eat more than half of this boy, so what did I do with the leftovers? How about a sausage pizza omelet?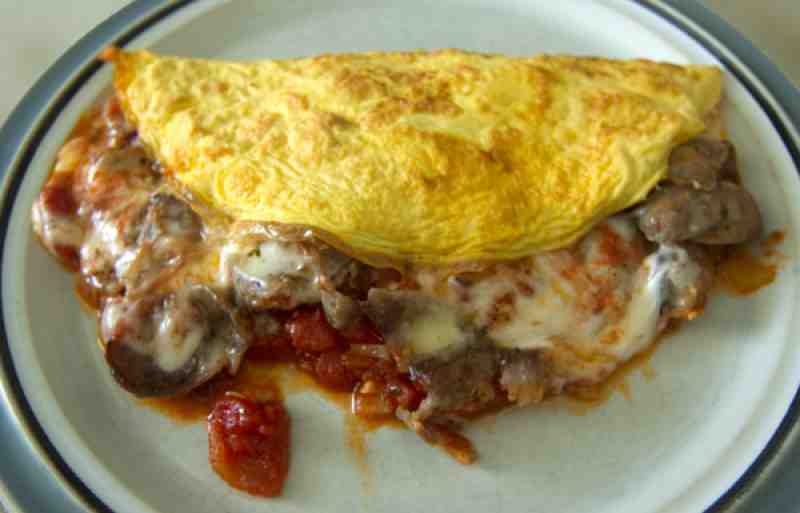 Sausage Pizza Omelet