Critic's Review
Offerdahl's is a chain started by ex Miami Dolphin John Offerdahl. Its evolved over the years into a decent breakfast and lunch place, as well as an alternative to Starbuck's. Its a pretty nice place, if you don't mind green.
My first experiences with Offerdahl's weren't good. I do like the coffee. I used to go in for bagels, which you can get toasted. They charge .75 for cream cheese, and gave me so little that I stopped going in for a long time. If you're going to charge for cream cheese you'd better give enough to actually taste it. Now you can buy an 8 oz. tub of plain cream cheese for $2.49. They charge .94 for 1 bagle, but $2.49 for a "cream cheese sandwich". They really have a high opinion of their cream cheese. I guess you're supposed to buy a bagle and a tub of cream cheese and keep it in your desk or something.
They've completely changed their lunch menu; they used to just have "bowls" and "chops". The chops are gone, and only the fiesta bowl remains. They also have salads and sandwiches. The large fiesta bowl is enough for 4 lunches if you are a moderate eater; Its mostly rice underneath so I just scrape the top and get 2 meals out of it.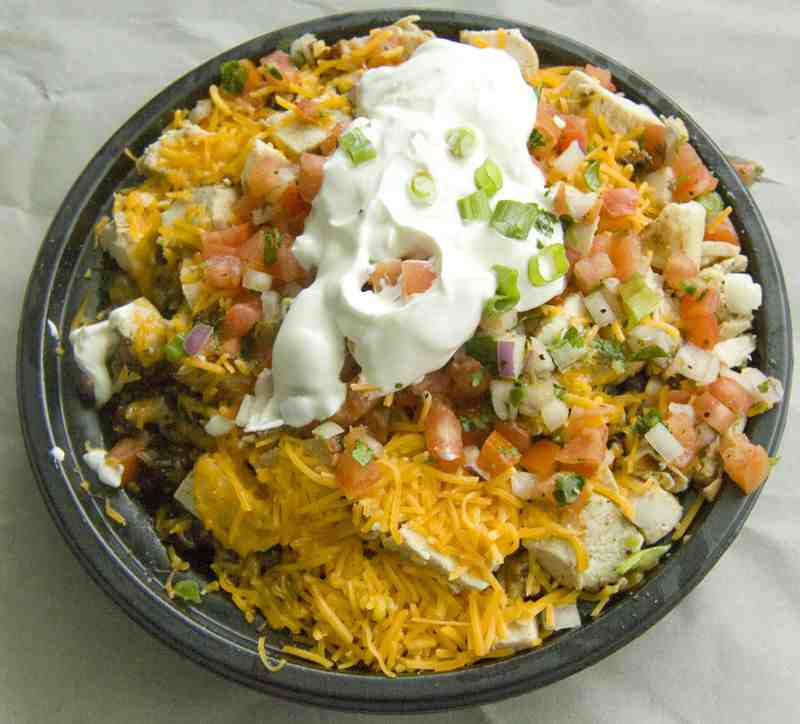 Enter another one of my peeves with Offerdahl's. The menu on their web site says its $7.49 for a small and $9.29 for a large. But at the store its $7.95 for a small and $8.95 for a large, which makes it pretty stupid to get a small unless you're tossing what you can't eat. The large is certainly worth the price, but the inconsistencies of their policies grate on me on a regular basis.
Their web site says they're open until 8pm, but they are shut down before 6pm. They've removed their hours from the glass next to the door. More shady policies that tick me off.