Critic's Review
The first time I went to Kyojin Buffet I thought it was sub-par; there was a weak variety of hot food and a lot more rice than fish at the sushi counter. I was due for a re-visit; this time I went at peak lunch hour, which is the best time to go to buffets if you want fresh, hot food.
Why they call this place "Japanese" is a mystery; it's really a Chinese buffet with sushi, which is becoming a trend in these kind of buffets. Making hot Japanese food for a buffet isn't very practical, and fish is expensive. The place features 2 long buffets; one is hot foods and soup, and the other is raw seafood and desserts. There's a long sushi counter against the wall where chefs prepare sushi rolls as fast as diners can scoop them up. There's also a Hibachi area in the rear were you can get freshly grilled foods. Its not really a hibachi; it's a big flat grill like the ones McDonald's uses to make burgers.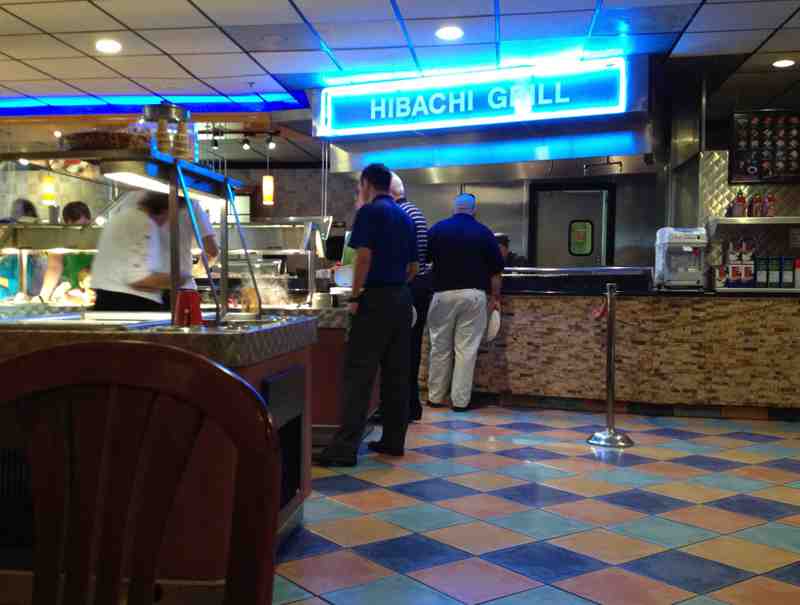 They have some really bad tables where they've stuffed into corners and in front of the kitchen; if you come alone they'll stick you at one of these as if your money isn't worth as much. In a place like this I don't particularly mind, but it seems to me these tables should be reserved for when there are no others. I was at a table for 4, so it's not like it was about the space. It was just in a really bad place.
The hibachi as no menu or indication of what they have; I usually pass on it because I don't want a chef who doesn't understand me just making random stuff. I started out with some hot foods, loading up a plate with stuff that looked good.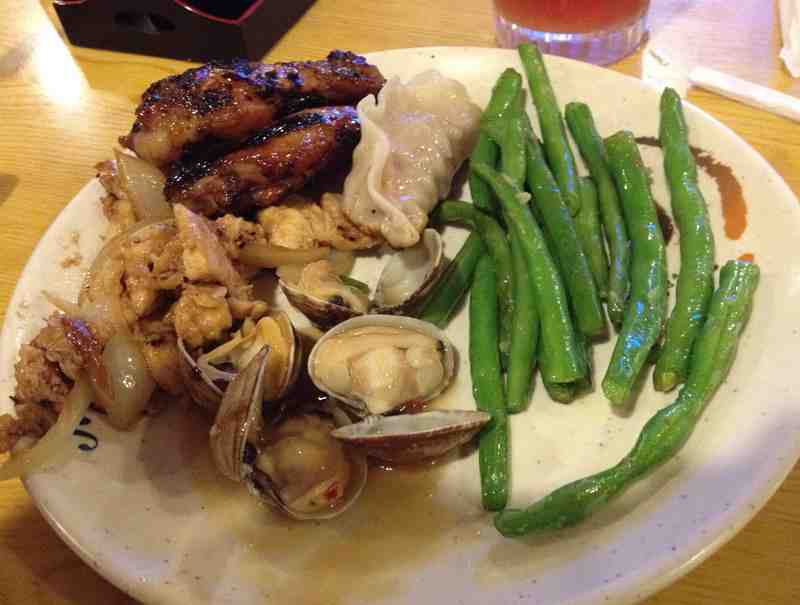 Garlic green beens, grilled chicken wings, clams, black pepper chicken and a pot-sticker. The dumpling was good; not overdone as they usually are in buffets, and the chicken wings were excellent, with the char adding a nice flavor to the savory, tender meat. Chicken and clams were ok but not particularly flavorful.
They also have the usual suspect soups; the hot and sour was quite good.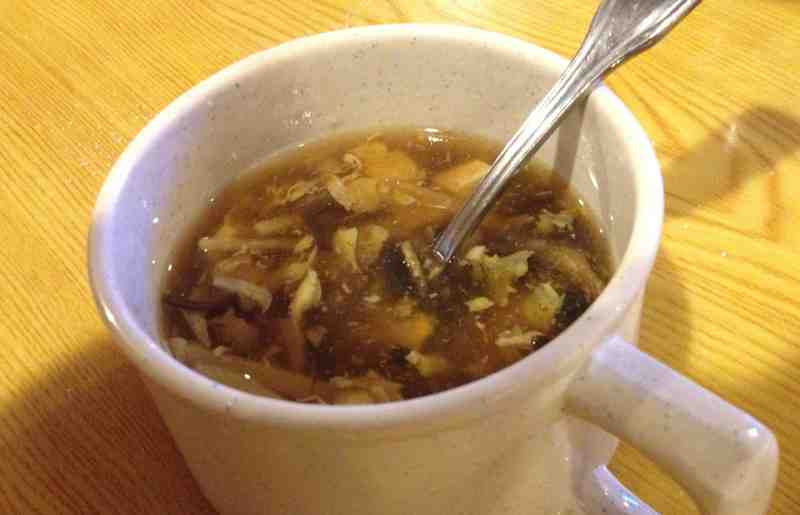 kyojin Hot and Sour Soup
I added some pepper, but it was a lot better than the junk I got at Pei Wei last week.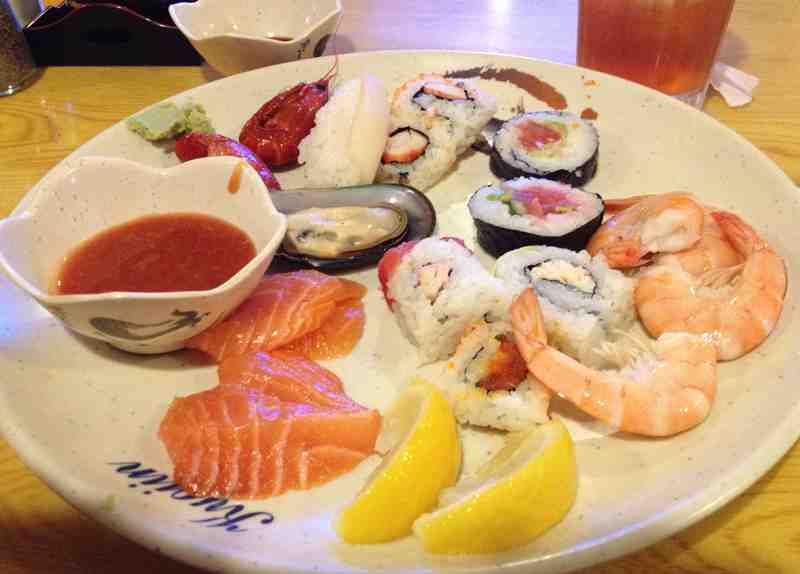 Plate 2 was seafood, a number of rolls, salmon sashimi, which is the only sashimi they have, raw shrimp, mussels and crawfish and some cocktail sauce. The salmon was rough cut and just plain lousy; nobody wants to bite into a thick slab of raw fish. The rolls were a bit rice-heavy; very good cocktail sauce with just enough kick.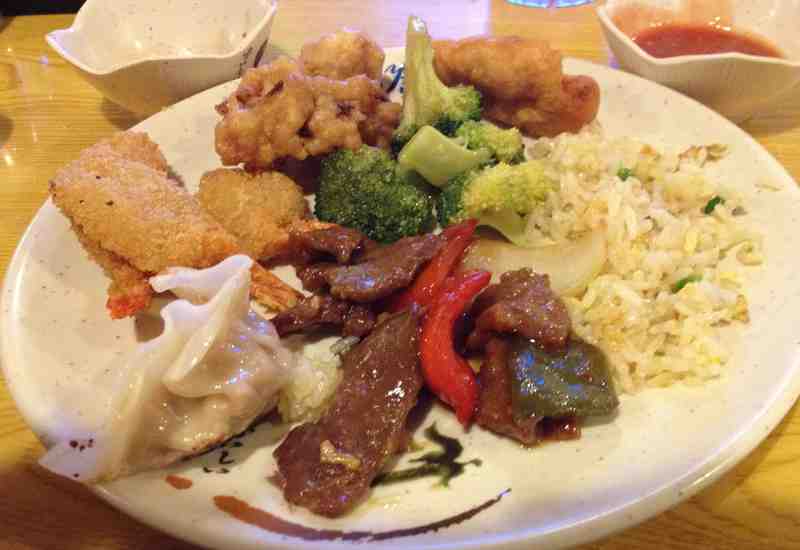 Plate 3 was new stuff that they put out since I loaded up plate 1, and seconds on the dumplings. Pedestrian pepper steak, bland fried rice, broccoli and deep fried shrimp. The star of this place was the tempura calamari, which worked particularly well when dipped in some cocktail sauce.
For dessert, they have one of those chocolate fountains. Underneath there's a bowl of marshmellows, but it's really not a very good choice, as chocolate doesn't want to stick to a marshmellows.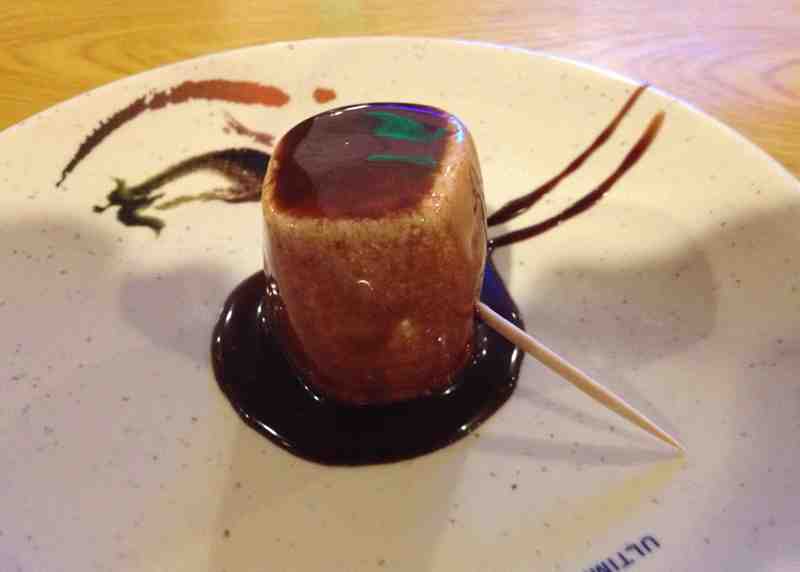 marshmellows are better for roasting over a fire I think. They also have an ice create station, with 6 unlabeled choices. They didn't have the usual red bean; they had a dark green and a light green choice, chocolate, and 3 others that could have been anything. The dark green looked like the standard green tea, and I grabbed some of the chocolate.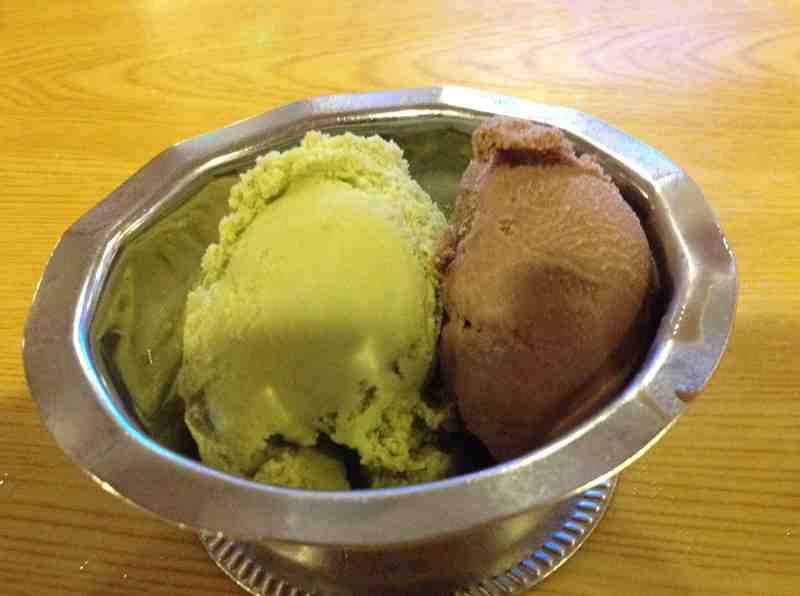 The green tea tasted strange and I didn't care for it. The chocolate was good; not too sweet.
The price is up to $11.99 from $9.99 the last time I was here, but the food is a lot better. Kyojin is still a small buffet, without the variety you get an Shinju, but it's worth the price, as you can surely find enough here to keep you from leaving hungry.