Critic's Review
If you want to go to an "upscale" sports bar, you'll need to leave Fort Lauderdale. Bokamper's is owned by former Dolphin Kim Bokamper and it's as nice a sports bar as there is north of Miami.
The place has big Panasonic plasma TVs throughout, and the bar area is a great place to watch multiple games. With 4 big TVs with great pictures at pretty close range, you can watch 4 games from a seat at the bar.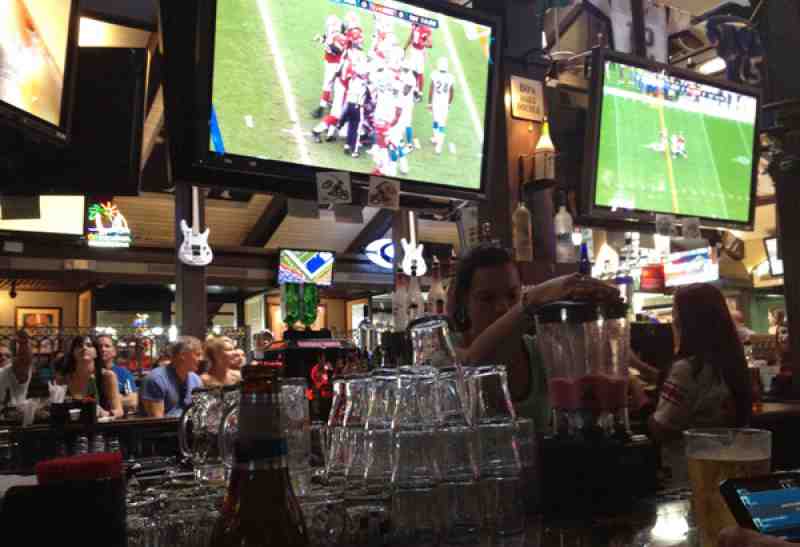 Bokamper's Bar View from Corner
The negative of watching the NFL here is that if one of the games you want to watch isn't on one of the 4 TVs, then you'll have to decide which game you want to watch more. I would have liked to watch the Packers/Saints and Redskins/Buccaneers, but the 2 games weren't viewable from my seat at the bar.
The crowd is a mixture of young and old; very suburban. Unlike Duffy's, where I don't mind standing to watch the games, the bar area hear isn't that big and standing wouldn't be as comfortable.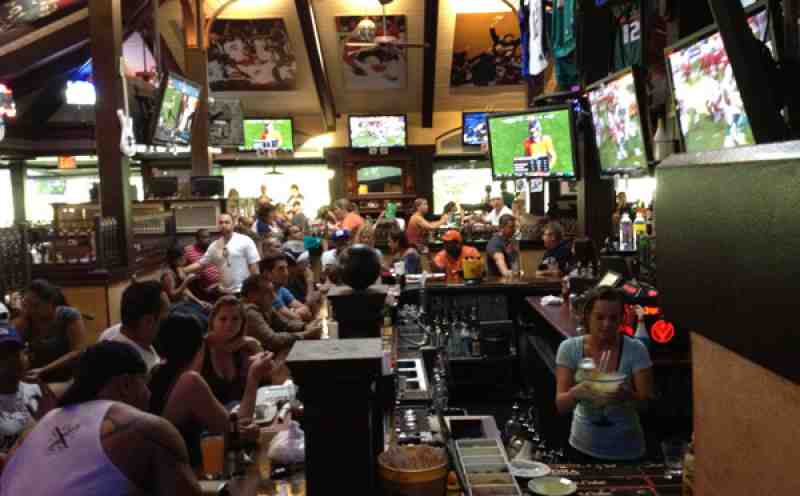 Bokampers Crowd for Sunday Football
Also unlike Duffy's, this place is stacked with nice looking babes.
I ordered the Chicken Wings, Medium Grilled, which gets you 10 wings for $10.99. Grilling is $1 more.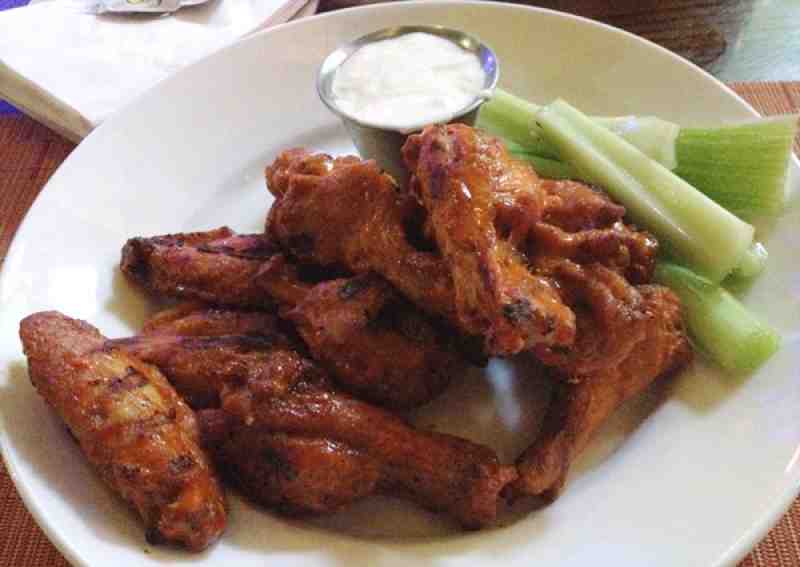 Bokampers Grilled Wings
The wings are excellent; not as good as Bru's; Bru's wings are sweeter. But overall I recommend the wings.
I'm rating to food here based only on the bar food; I don't expect Sports Bars to have the same quality food as high end restaurants.
Photo Gallery