Critic's Review
The first time I went to Lil Red's I got there at 11:04 and they handed me a lunch menu; they stop serving breakfast cold at 11am on weekdays. I was none too happy about it, and I didn't reward them by eating there that morning. On weekends this place is the exception to the rules; while tourists and the brunch crowds pile into the popular places along the strip; Lil Red's truck stop location provides a sleepy, yet competent alternative. They also serve breakfast until noon on weekends, which gives you a bit more time to get organized.
You'd think that a place named Li'l Reds would be owned some some old couple, but that's not the case here. The owner is Chinese.
I've had some decent breakfasts here but they now are pushing the BBQ, so I thought I'd try lunch. I'm not used to eating in when I order BBQ, but Lil Red's is a shade nicer than your typical BBQ joint. Although the cushions on every one of the booth benches were ripped. One positive is that they've replaced the old tube TVs that were on carts with wall mounted flatscreens; not that anyone in the place was watching TV, nor would you come here to watch a game.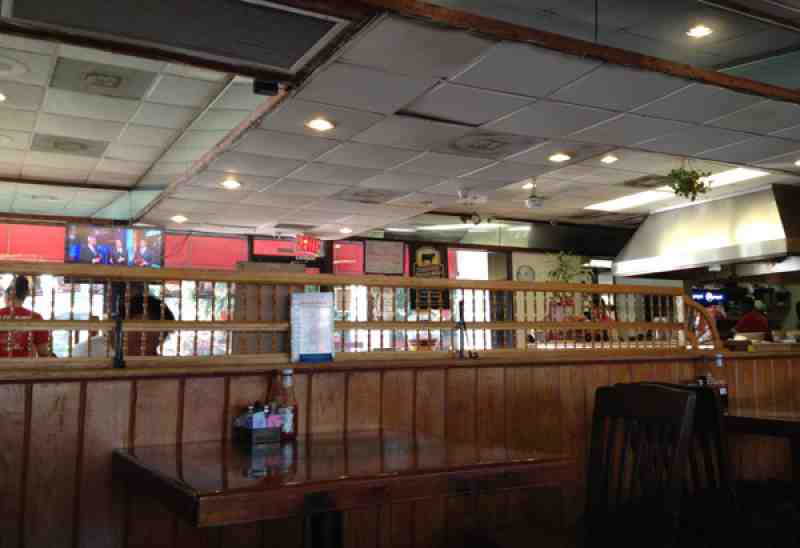 Lil Red's Interior
The ice tea is $1.89 and comes in a very big cup; I don't know if you get refills because I didn't finish it. My server asked if I wanted lemon properly, but they don't have splenda; not even if you ask for it.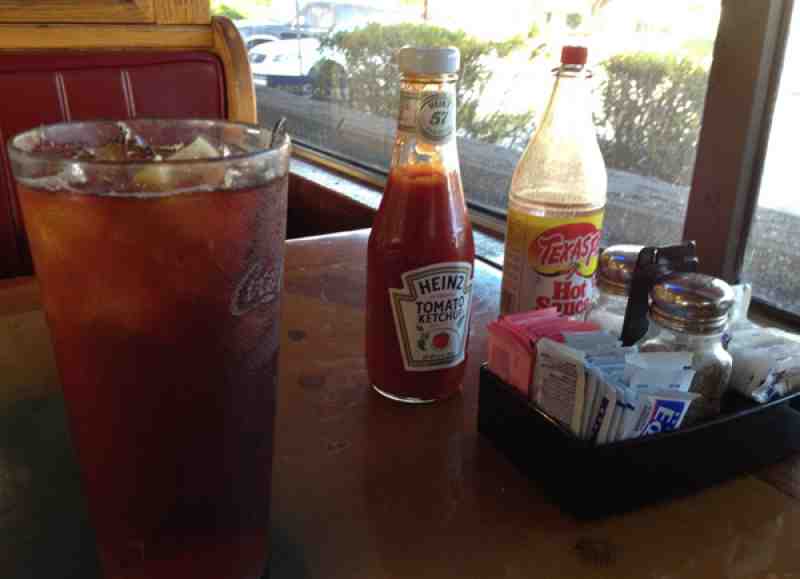 Li'l Reds Cookin Ice Tea and Condiments
I set myself up for disappointment because is misread the menu, thinking that I was getting a 1/2 rack of ribs. But their 1/2 BBQ ribs is a half pound, which isn't very much.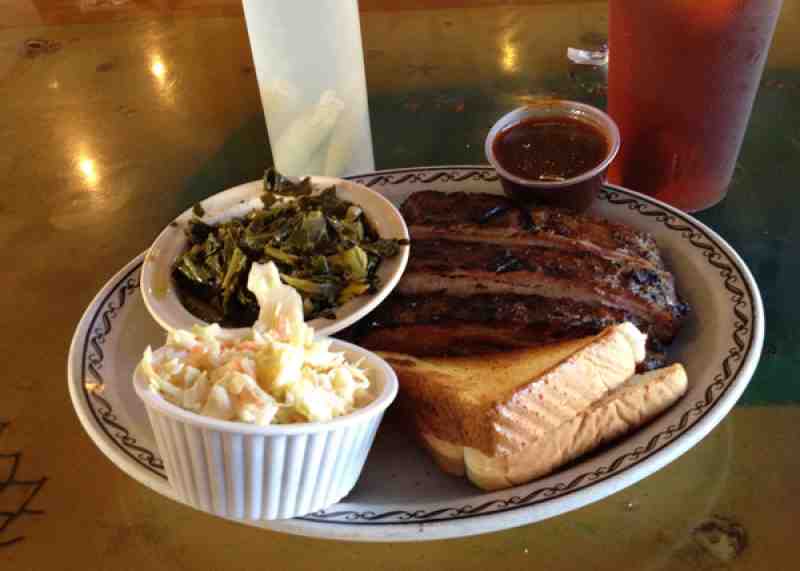 Li'l Reds Cookin 1/2 pound Ribs lunch
I also ordered the collard greens and cole slaw, thinking I was doing a low carb thing. Frankly, it's not a very good price regardless, because $8 for 3 ribs and 2 sides is no bargain. Making matters worse was that the ribs didn't have a lot of meat on them. In fact they has surprisingly little. The cold slaw was pedestrian and the collard greens bitter and swimming in foul liquid. The Texas Toast was lame also; a smallish, not very thick slice of bread. I left the place hungry, which is never good.
Service kind of sucked as well. It took a while for her to take my order and then she kept passing by after I was done without giving me the bill; I had to yell at her as she was passing. And she never asked if everything was ok, or if I needed extra napkins.
I like Lil Red's for breakfast, but I don't think I'll do lunch again.
Photo Gallery