Critic's Review
Pompano PIzza is under new ownership; you can get Argentinean pizza here, whatever that is. I just wanted a slice. Slices are $2.
Inside, the place has some tables and booths; you could eat a meal in this place. There's also a counter / take out area.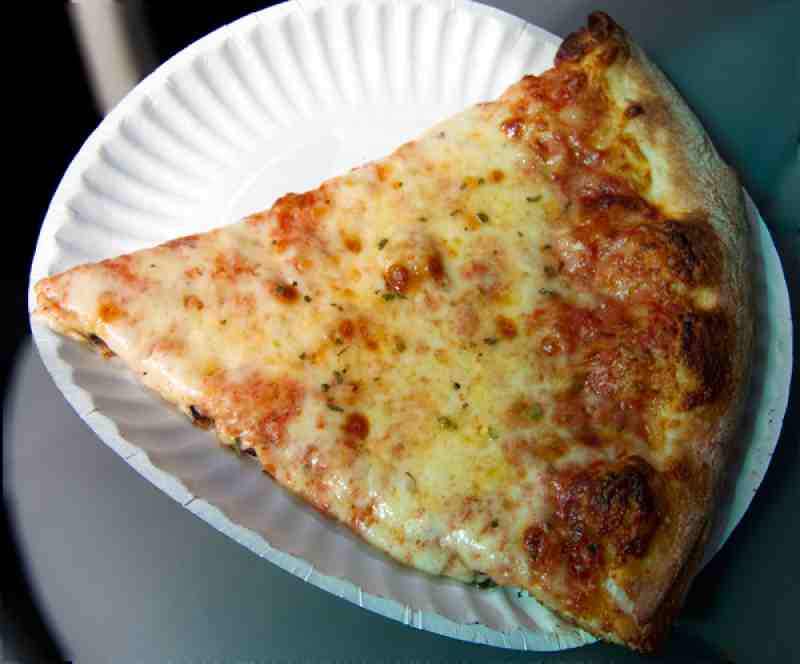 Pompano Pizza Slice
The slice was good generally; a bit too much crust and black on the bottom (clean the ovens guys), but good cheese and good sauce. I put the oregano myself; I'd have to say that if it wasn't so out of the way I might order a pie here.