Critic's Review
In many ways, Tarpon Bend epitomizes all that is Fort Lauderdale. It's a casual eatery with live music, a bar scene and outdoor dining in the heart of the downtown entertainment district.
Owned by the people who also own YOLO and Vibe, if you just went to the Tarpon Bend website you'd get a completely wrong impression of the place, which seems counterproductive to me. They have staged pictures of fancy food, tables and chairs perfectly positioned with nice roll ups. You'd think it was a fancy restaurant. But it's really not like that at all.
Tarpon Bend can be described as "laid-back" anytime except on Friday and Saturday nights, when it resembles a club much more than a restaurant. The food and atmosphere are very casual, and there is music nightly. Groups of young people gather here in early evening for an economical dinner before a night of partying. Wednesday is ladies night, and they start rolling in about 9pm. Fridays are the busiest night, with happy hour starting right after work, 2 fers until 9pm and the crowd begins building after 7. After 11 Tarpon Bend transforms into more of a club for younger people.
It is, in fact, a better restaurant than you might expect. The menu has some interesting items; my favorite choice is the Seafood Kettle, which is seafood stew in a tomato broth. On a recent visit, we ordered the clams, which were quite good. They were in a tasty, garlicky broth and they gave us about 16 clams.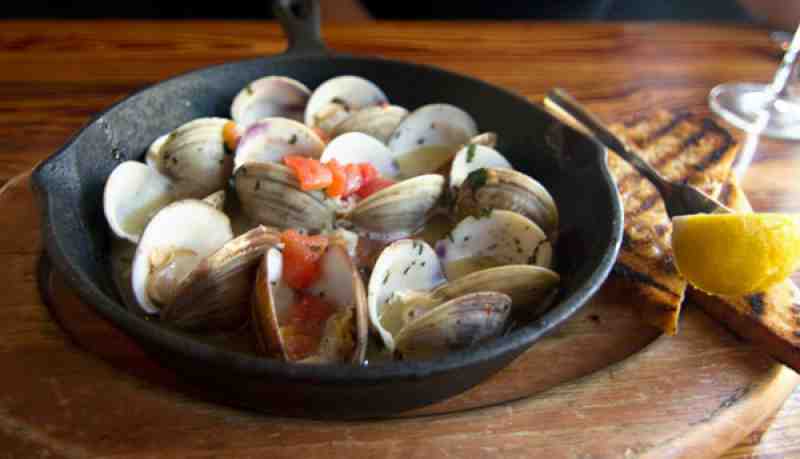 Tarpon Bend Clams
Their yellowfin tuna salad is overloaded with stuff; most girls I take here seem to order it however, and just eat the tuna. I wanted to try the jambalaya, which is only available as a special on Tuesdays.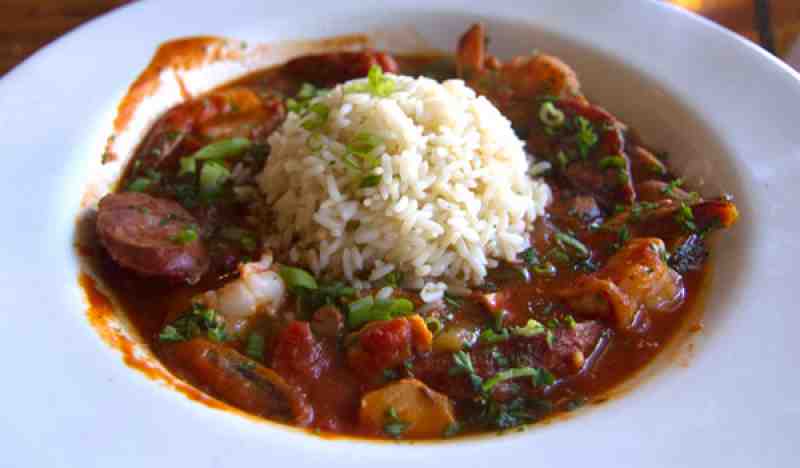 Tarpon Bend Jambalaya
It's always a bad sign when the rice is separated from the rest of the "stew". It means that they have a big pot in the back and it's the mass produced kind; so the rice won't have a chance to absorb any of the flavors. It didn't have the celery/pepper/onion "trilogy" that adds a nice crunch to the dish, and it was too soupy. It wasn't nearly as good as the version I had last week at Mango's; the sausage seemed more like chorizo and the chicken was grilled and tossed in. It also wasn't very spicy; a faux version for sure. I'd take the seafood kettle over this any day of the week.
They've gotten rid of all of the old tube TVs and replaced them with flat screens, but it's still not the best sports bar in town. The TVs are positioned in odd places and getting them to change a channel is difficult, even when it's not busy.
The long-time bartenders that have manned this place seemingly forever are gone, and there are a bunch of kids working here how. I haven't been to happy hour here in a long time. On this Saturday night in September, the place was dead at 11:30pm and not much better at 12:30am.
Photo Gallery