Critic's Review
The problem with restaurant reviews is that they can quickly become out of date. I have to apologize for recommending this place for breakfast. This place doesn't come close to resembling the restaurant I reviewed 2 years ago.
From a physical standpoint, Cafe Del Mar has undergone a makeover, so it's a little bit nicer than it was before. But they've also gone Disco, just like Spazio down the street, playing a steady stream of crap by Sean Ryan and Melissa Loretta.
The inside has been opened up and they now have a bar along the south side of the restaurant and more booths in the center of the room.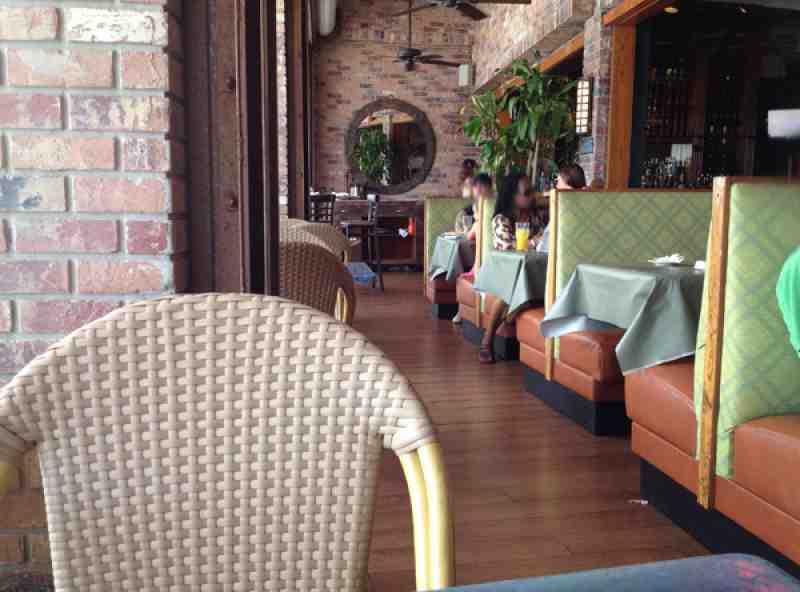 The reason to have breakfast at the beach is the view.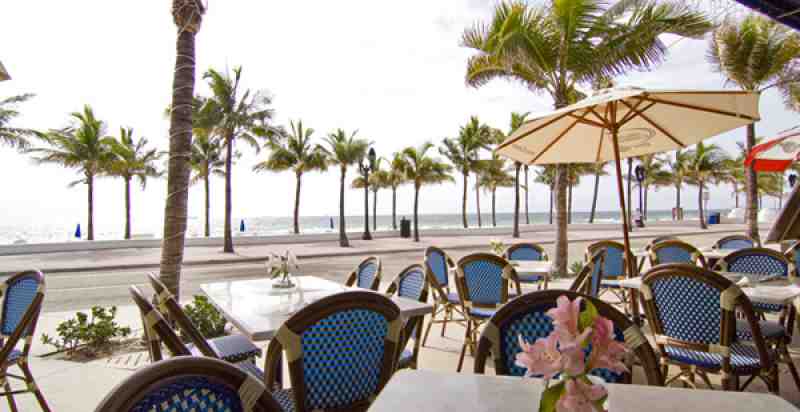 The view is pretty nice, as long as you don't look up at the rusty awning supports.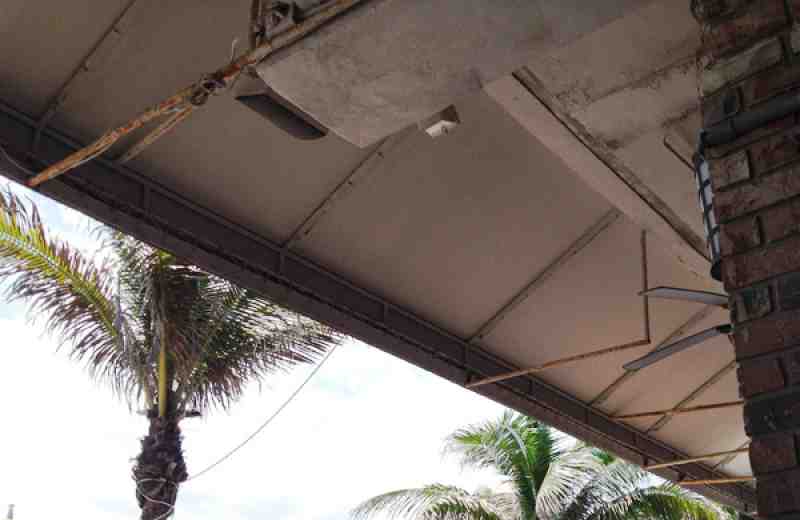 I usually like to load up on protein in the morning so the #3 Combo, dubbed 'Meatlovers', was my choice. Unfortunately, they were out of bacon, so that was out. I just went for the 2 eggs with sausage for $6.95. I ordered the eggs over easy and asked for rye toast; of course they don't have rye toast, so I settled for white. Coffee here is served in the dreaded glass mug, but they do give you cream in a nice pitcher rather than the 7/11 type plastic containers. On the negative; no Splenda.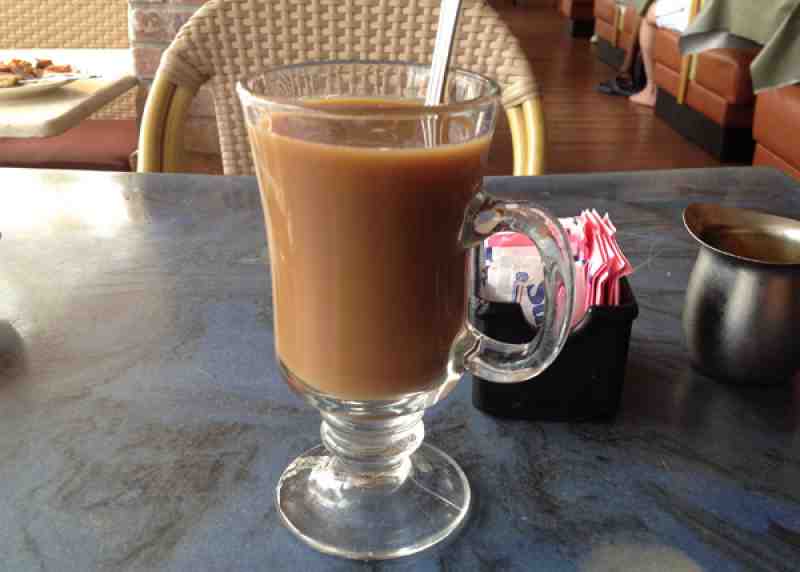 Coffee never looks good in these glass mugs; it always just seems so weak. It's not very good coffee anyway. It took my server quite a while to bring me coffee; I was sitting at an empty table for a long time.
After 15 minutes or so, they put this in front of me.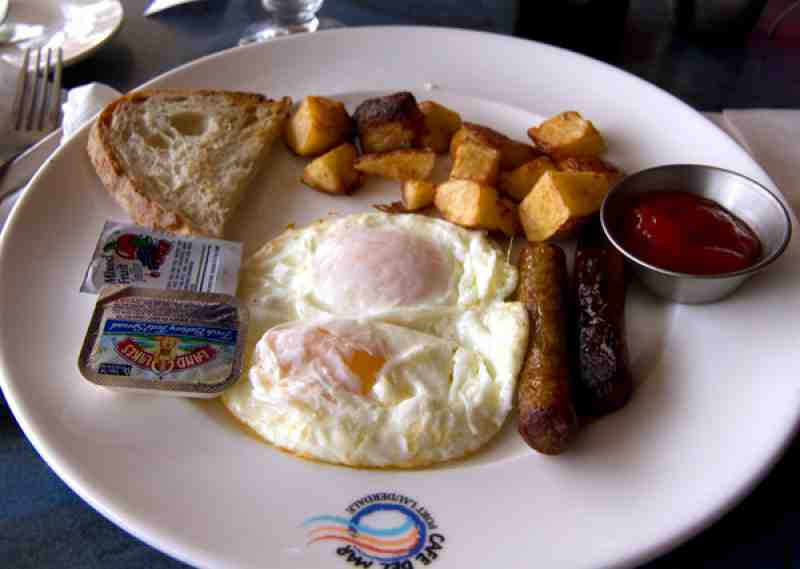 If this isn't the epitome of everything that's wrong with Fort Lauderdale Beach I don't know what is. 1/2 slice of toast. Are you joking with me? A small portion of potatoes, 2 skinny sausages and the mini eggs. This isn't enough food for a child.
Adding insult to injury, my coffee mug sat empty for a while, and my server finally came over and asked if I needed something, Duh. More Coffee please. So he heads off and I see him serving some other tables, and then I saw him look at my table and he remembered that he was supposed to bring be more coffee.
As with Spazio, they tack on a 15% gratuity to the check. So make sure you check it before over-tipping.
While prices seem fair for breakfast on the surface, they don't give you enough food to make it to lunch. They're very pricey for lunch and dinner. At dinner they have live music and a special ambience; but I can think of no reason to come here for lunch. If you're staying nearby I suggest you walk right by this place and go somewhere else.