Critic's Review
They'll be opening a Pei Wei Asian Diner in Fort Lauderdale this spring so I wanted to see what we were in for. This location isn't too far off the beaten path and it was a nice day for a drive. This one is located in a Publix shopping center just North of Broward Blvd.
If you weren't aware, Pei Wei Asian Diner is a concept brought to us by PF Changs. It's a lower price point version of their Mall bistros. All in all its a pretty nice place, with deep red carpets, dark furniture and comfortable booths for 2.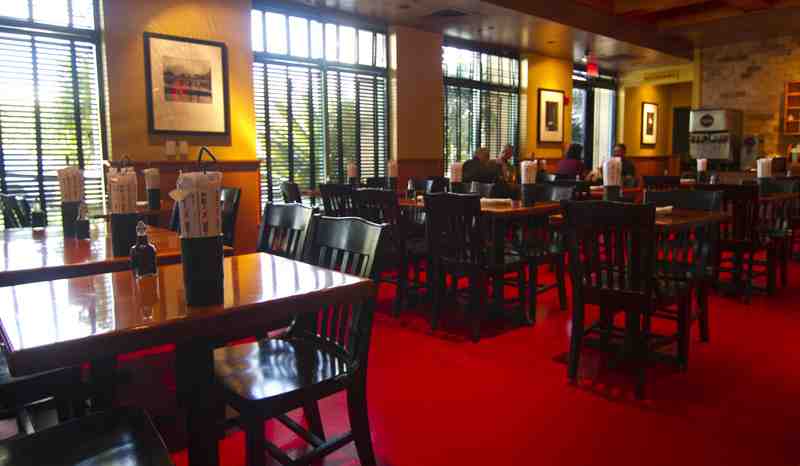 Pei Wei Plantation Interior
The concept is semi-service fast chinese food. Its a step above fast chinese food; if you've ever been to New York they have places like Yips where they mass cook a small number of dishes and serve it on assembly lines from a big buffet table. This isn't quite that; First you order and they give you a number, you get your drink and condiments and then sit down. When the food is ready they bring it to you. Its almost like being in a restaurant; service in chinese restaurants is always a bit wonky so its actually pretty good. I had ordered a cup of hot and sour soup and a Mongolian Beef entree. They brought out just the soup first; just like a regular restaurant.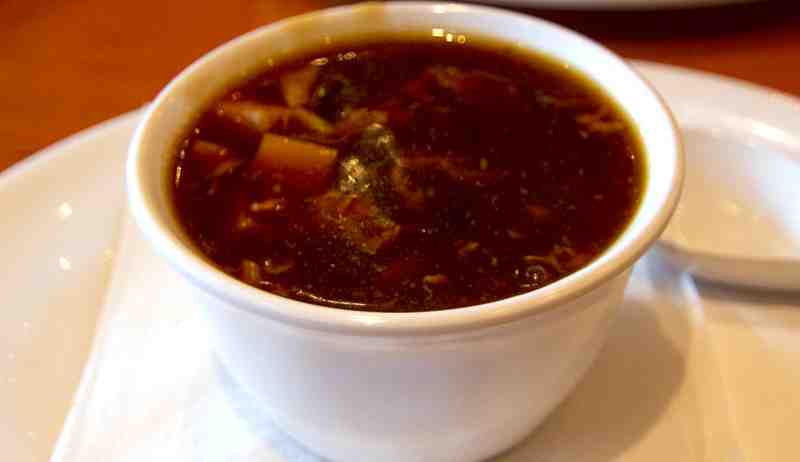 Pei Wei Hot and Sour Soup (Plantation)
The soup was a bit salty and not too hot but overall it was pretty good, with cubes of tofu and not a whole lot of stuff in it. Just about when I was done, they brought out the entree.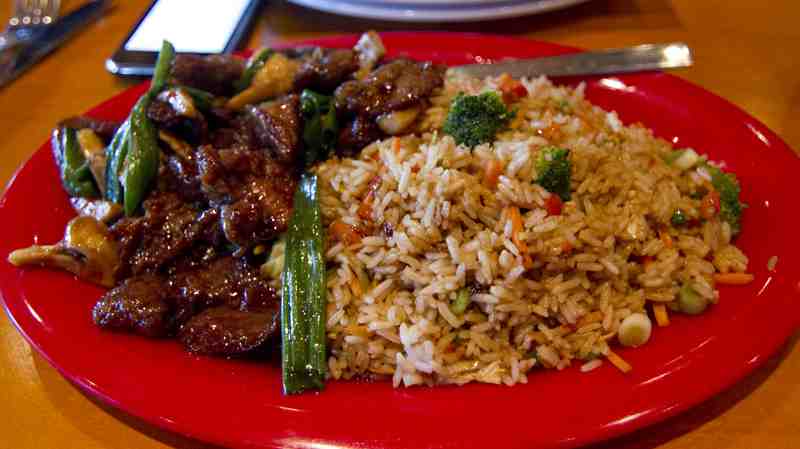 Pei Wei Mongolian Beef
Their "specialty" entrees are available "chinese menu" style; you can order your choice of chicken, beef, shrimp or tofu in a variety of styles, including korean or thai. The beef entries are $8.25; I paid $1 extra to get fried rice instead of white or brown rice. For the price, the portion was pretty good. Its not the massive portions you get at PF Chang's, but you also aren't paying the massive price. The food is decent quality if not authentic. It reminds me a lot of PF Chang's, where authenticity freaks complain but to me the food is pretty consistent and good.
This is a pretty nice place for lunch or even for a very casual date. There aren't a whole lot of sit down chinese restaurants in Fort Lauderdale; I think they'll do pretty well while probably putting either Yeung House or Crazy Wok out of business.