I've been thinking about checking out Bistro Mezzaluna's happy hour for quite some time, and now that they've moved into their big, new location it seemed like a good time. The original location was always cramped at the bar during happy hour, and you could never be sure that you'd be able to get a seat. The new bar is much larger and they have a dedicated lounge with comfy chairs, booths and a piano player.
Venue
When is it?
Daily 5pm-7pm
The Deal
Tap Beer, Well Drinks and House wine are 1/2 price. There's a $5 bar menu.
What We Got
Bud Light Drafts $2.25 each
Calamari $5
Meatballs $5
The "bar menu" here are smaller portion plates that are only available at happy hour.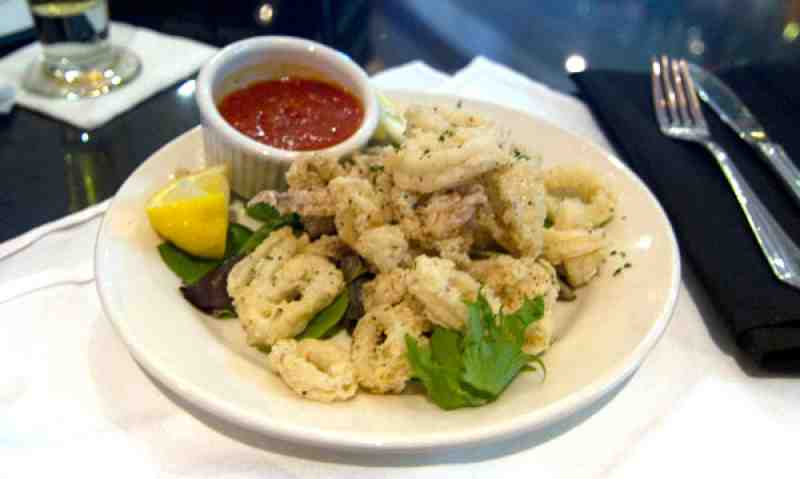 This is a good portion for $5 and it's pretty good. The calamari could use a bit of seasoning and the "Arrabbiata" sauce isn't very hot, but they were pretty good.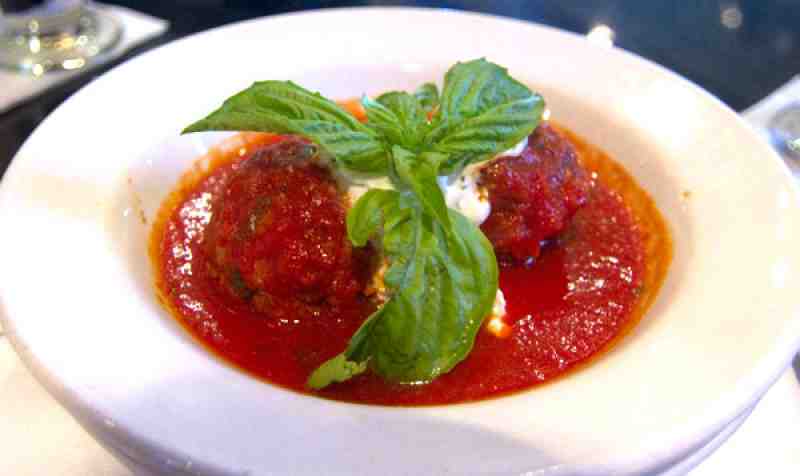 The meatballs were good as was the sauce, but I didn't particularly care for the lemon ricotta. I would have preferred a plain or herbed ricotta. The portion was a bit small; this didn't seem like such a great deal for $5.
The Verdict
The new location offers a superior lounge scene to anywhere else in the E17th Street area. The lounge is comfortable and inviting and service is friendly even if they've never seen you before. They have nice big TVs and you can either sit at the bar or in a group in club chair; or you can even get a boot. A piano player offers background music that doesn't get in the way of conversation. I'd prefer if I could drink what I want for half price, and you're never quite sure how good a deal reduced portion "bar menus" are, but if you don't mind drinking random beer or wine it's a pretty good deal.