Critic's Review
Seafood World, or Papa Hughie's as they seem to call themselves, is a fish store that also has a restaurant. They profess to cook up the fresh seafood that they get for their store, which makes perfect sense.
When you walk in there's a fish counter and some tables, and you might get that sinking feeling that you'll be dining in a fish store. But there are 2 other rooms so if it's not too crowded you can eat in the back, which seems much more like a restaurant.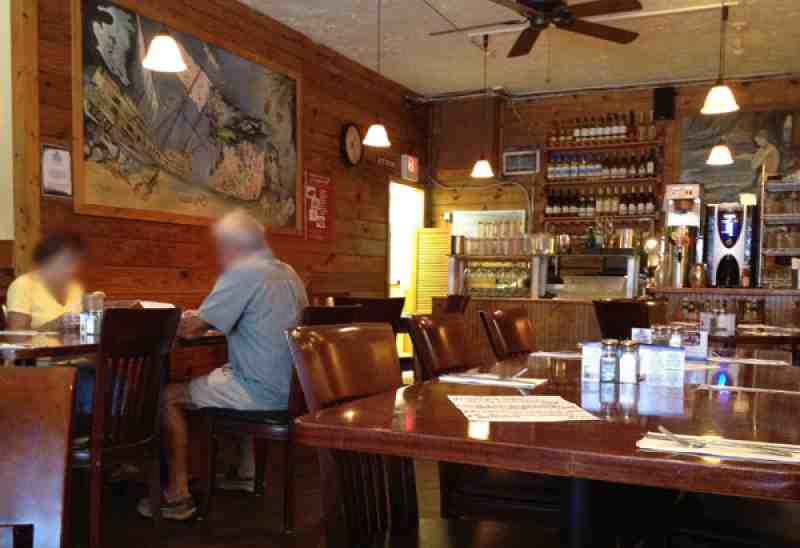 Seafood World Interior
They have stuffed fish along the walls, big seafarer paintings and Bob Marley and nothing but Bob Marley on the sound system. I scouted out their menu online and planned to orderjump--> the snapper meuniere. They also have hog snapper, "when available", and they had it today, so I ordered that. I also ordered a mug of conch chowder and an iced tea. They have yellow and the soup came right out.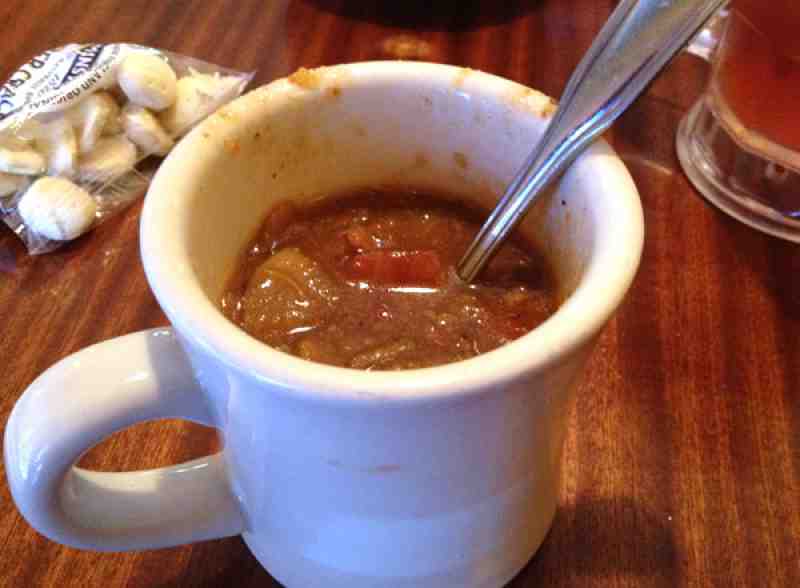 Seafood World Mug of Conch Chowder
The chowder had the musty taste that you get with the big seafood house chowders, but it was a decent version. It wasn't loaded with potatoes and carrots like most are; it was mostly conch and had some miscellaneous veggies which is all I want. It didn't approach Sindaco's chowder, but it was a good starter.
Surprisingly, they have wireless at Seafood world; if figures that fancy modern restaurants don't have wireless but an old fish store does. When the hog snapper was put in front of me, I knew there was something wrong.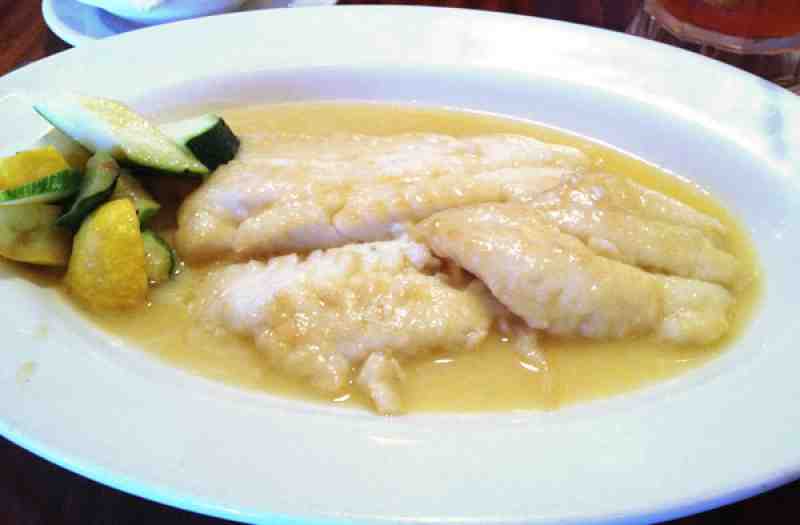 Seafood World Hog Snapper
While the fish looked good, it wasn't prepared "meuniere", where the fish is dredged in flour, cooked in browned butter, and then the fish is removed and parsley and lemon juice is used to make a sauce with the scrapings. This was just a lemon butter sauce, without much lemon. The fish was unseasoned also. I asked for some extra lemon and went to work with the salt and pepper until I got the seasoning right. Once I did, the fish was delicious. Hog snapper is a meaty white fish which has a very mild, non fishy taste. Sort of like when you get a thicker than usual flounder filet. Good stuff, but I would have preferred it prepared meuniere as ordered.
Lunch is a 1/2 portion for about 1/2 the dinner price and it comes with 1 side. The cole slaw I got didn't look so hot, but it wasn't bad. A bit too much liquid, but with some pepper it was edible and offered a nice contrast to the fish.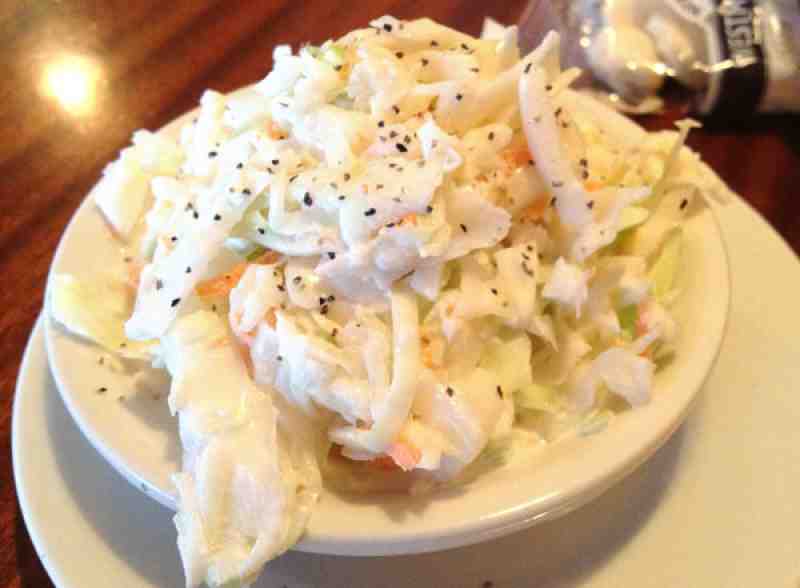 Seafood World Cole Slaw
$27 for lunch with tip; not exactly cheap, but you don't eat hog snapper every day either. They only charged me the regular snapper price, so I guess I got a deal. There are surprisingly few places to get fish for lunch in this town. Seafood world isn't elegant, but it's better than your average Old Florida restaurant.