Critic's Review
Just West of 95 on Davie Blvd, right next to Carl's Bait and Tackle shop is BBQ King, one of the many BBQs left over from yesteryear, in the days when putting your profits back into your business just wasn't done. This place is as old and ugly as any place in town; while you can eat in, to us urbanites this place is solely takeout. There's a dude working the smoker on the side; nobody complains in a neighborhood like this.
They have a handwritten chalkboard and a handwritten whiteboard; nowhere do they tell you what kind of ribs. "Spare Ribs" the girl in the corner says.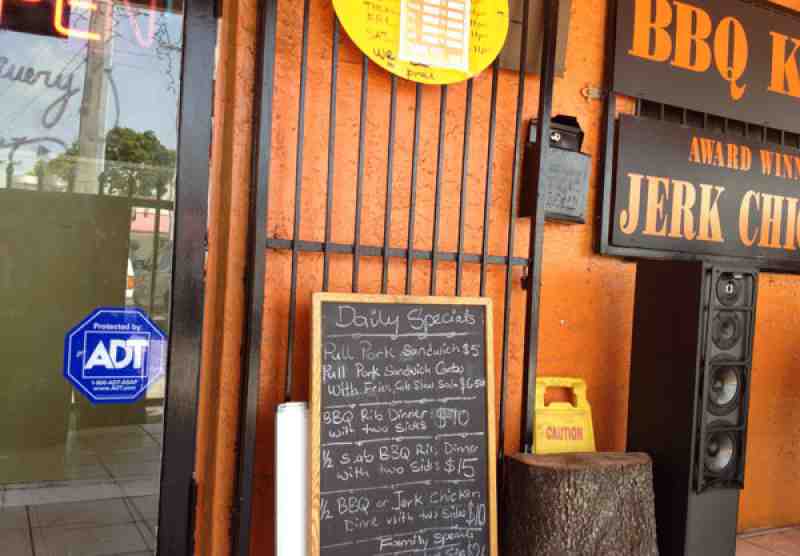 BBQ King on the Porch
I go for the Rib Dinner, which is Ribs with 2 sides for $10. No indication of how many ribs you get. A half rack is $12, so I figure it's less than that. But I go for it anyway. They're out of cole slaw, so I go for beans and mac and cheese, sauce on the side. He gives me the bag, and it's heavy. This isn't a small portion.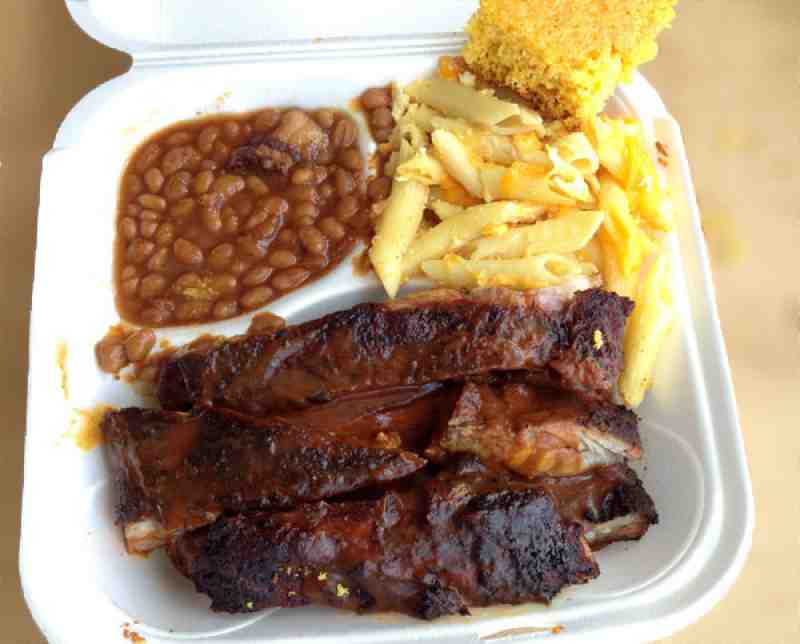 BBQ King Rib Dinner
So much for sauce on the side. They pretty much filled the container with ribs, so this is as much as you usually get when you order a half rack. The mac and cheese look wrong; the pasta is overdone and the cheese isn't fully melted, but it's pretty good anyway. The beans have a big piece of pork fat in it; like the old days. The beans are just sweet enough; and just firm enough. The ribs are a little fatty and the rough cuts are difficult to eat without a mess, but they're tender and the sauce has just enough sweetness to enhance and not overpower the ribs. For some reason I'm really hungry; I have to stop myself from eating the whole thing at one sitting. This is 2 lunches.
BBQ King. Some old time BBQ just a bit off the beaten path, but not too far to consider.