Critic's Review
Tucked quietly in an IHOP strip mall is Cafe Vico. At a time when noisy, club-like places on Las Olas pack them in, Cafe Vico is a small place with a unique ambiance.
The dining room is elegant and old world; the ceiling is painted like a cloudy blue sky; It's very Italian.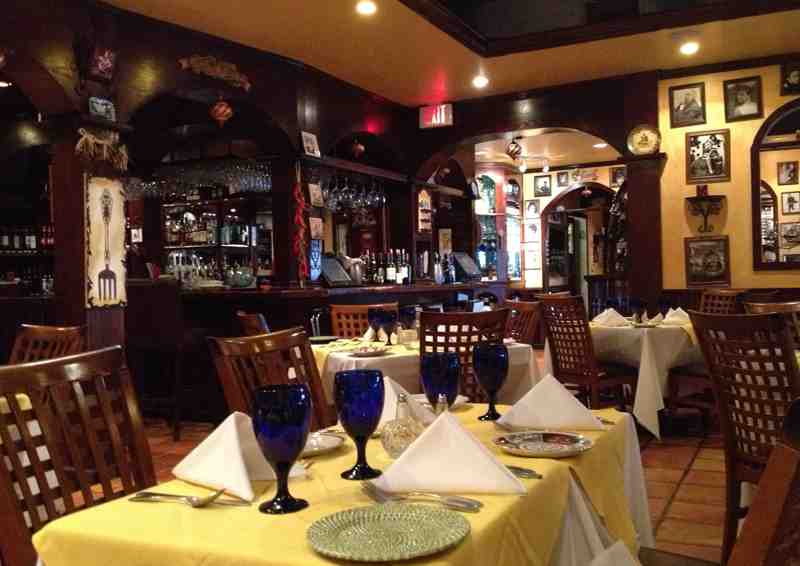 Cafe Vico Interior
Dean Martin, Frank Sinatra and Natalie Cole play as you enjoy one of the best lunches that Fort Lauderdale has to offer. They bring a basket of rolls and a bowl full of garlic and oil. No scrimping here.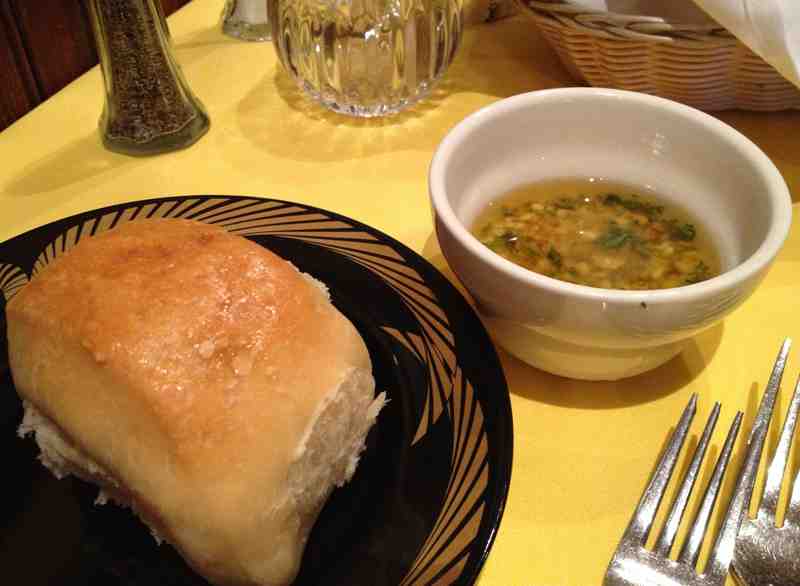 Cafe Vico Rolls and Garlic/Oil Dip
The rolls today were a bit overdone; the bottoms were too hard to eat. But there was plenty of bread above, so I just ripped it off and enjoyed the dip. I ordered an Iced tea jump-->and the veal parmesan; lunch entrees include either soup or salad. The soup is always good here; I opted for a tortellini in broth with spinach.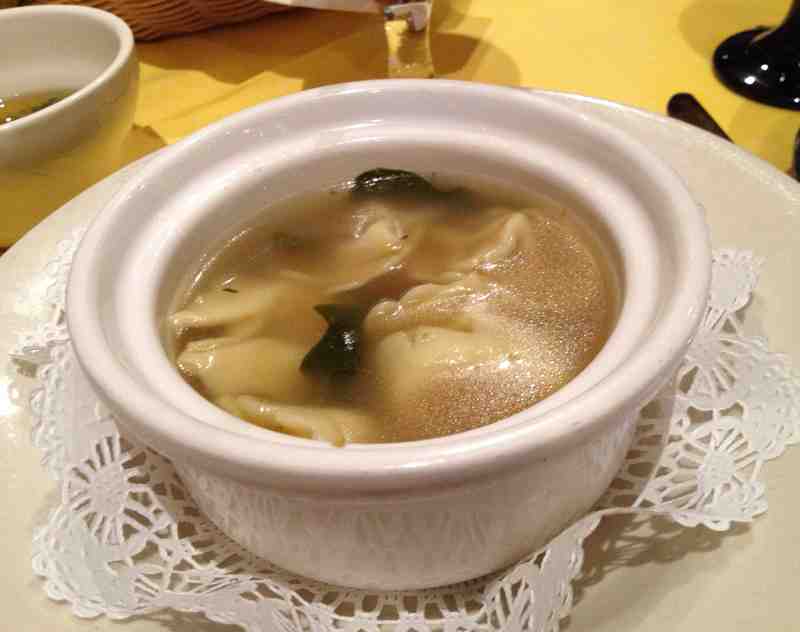 Cafe Vico Tortellini Soup
The broth is delicious, and the tortellini have a very light filling. I was expecting more spinach, but the soup was excellent. >
I was expecting a small portion of veal, but this was more than generous.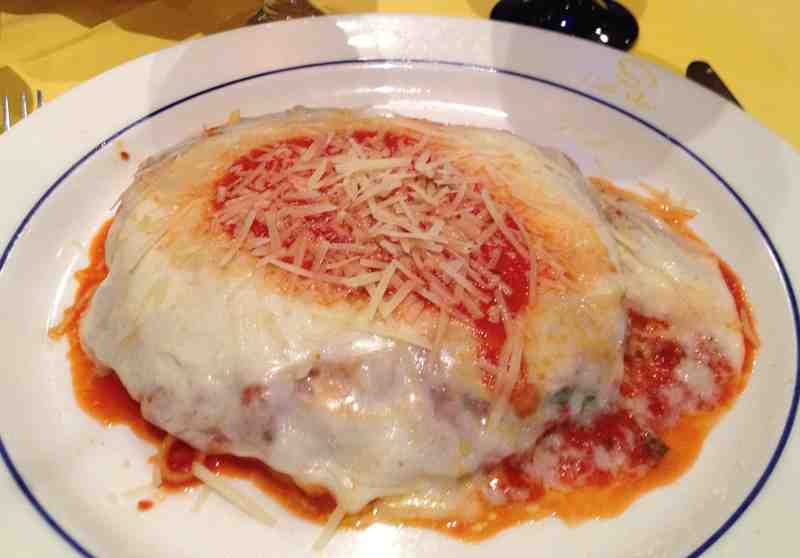 Cafe Vico Veal Parmesan
Just look at all of that cheese. They don't have Romano cheese, which I prefer, so I settled for the Parmigiano-Reggiano. The veal was lightly breaded but not too much; the veal was tender, and there was just enough linguini. I ate a little more than half; I'll have the rest over the weekend.
I've had the eggplant parm here and it's quite good. Vico touts his lasagna as "award winning", but I don't care for lasagna with bachamel sauce; I'm a red sauce lasagna guy all the way. So you'll have to try it yourself. Another lunch item that's good that is hard to find elsewhere is the flounder piccata.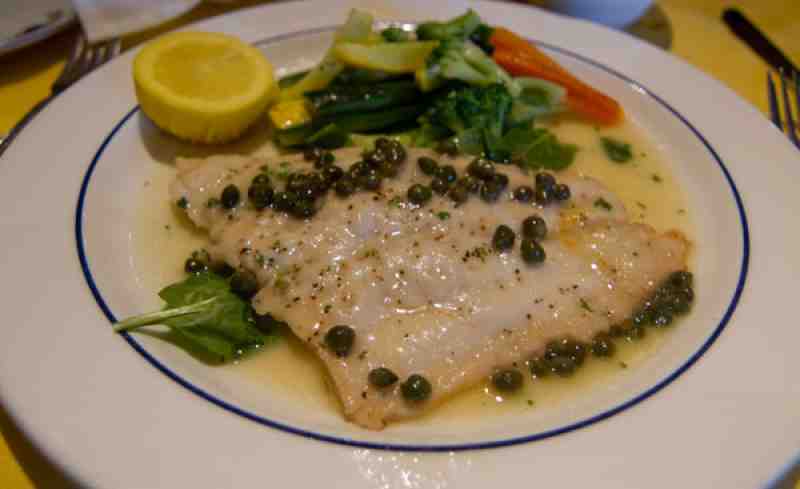 Cafe Vico Flounder Lunch
Nicely done.
Cafe Vico is a nice cafe for solid italian food that's as good as you'll find in Fort Lauderdale. A $20 lunch that's actually worth it.
A tip for you guys, at least the hetero ones. Make sure you check out the bathroom; the pictures on the wall are a bit different than the ones in the dining room. There's a sample in the gallery.
Photo Gallery
Best Yelp Filtered Review
What's This
From
: Wendy C.
Excellent food and service. We went there 8 years ago and when we move back to FTL we went again- Same location, great food and service- Glad its still open.