Critic's Review
I probably drove by Jalisco 500 times before I ever went in; always wondering what it was like. This was before I started InsideFortLauderdale, and there was zero in information available on the place. There's still not much, but at least you have this
Jalisco is like one of those ethnic places you find back on Andrew's Ave and Dixie Hwy, except this one is right on US1. It looks like a real dump from the outside, but it's not as bad as you might think on the inside. I'm not sure if Jalisco is old-world or just plain old, but it has the look of a place that hasn't been redecorated since the day it was opened. There's a wooden bar with 8 seats; wooden stools with low backs and in need of paint. There are 2 TVs with soccer and spanish stations on. Maroon Vinyl booths line the walls. If you've been bad, they put you at the little table on the inner wall.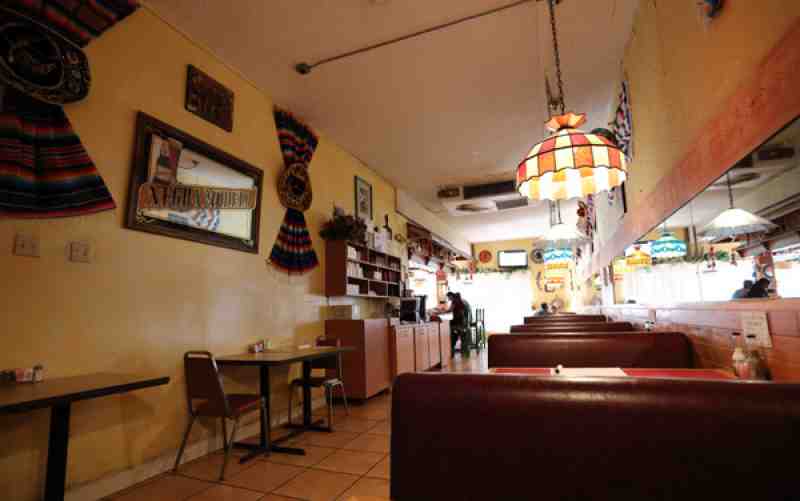 Jalisco Interior
Its one of the few places where you get a full setup for lunch and can get plenty of food for under $10. They serve an "Express Lunch" until 3:30; and it really is express. When you sit down you get a big basket of chips and 2 kinds of salsa along with a cup of "homemade" soup.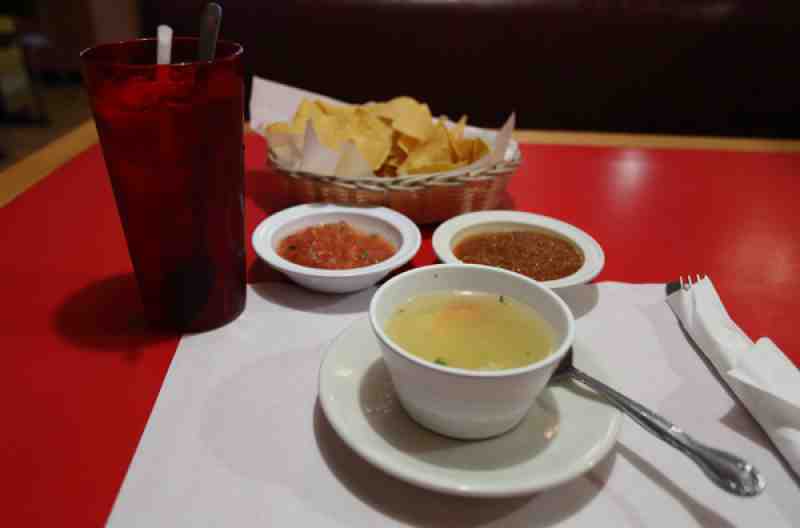 Jalisco Chips and Soup
The chips are generally fresh but the salsa is sub-par; the soup is nothing more than salty broth with some rice. The express lunches are priced from 5.95 to 7.95, but I decided to splurge and go for the Chile Relleno for $9.95. Now Jalisco is the kind of place where the server will put a red hot plate in front of you and not bother to mention that the plate is hot, so tread lightly.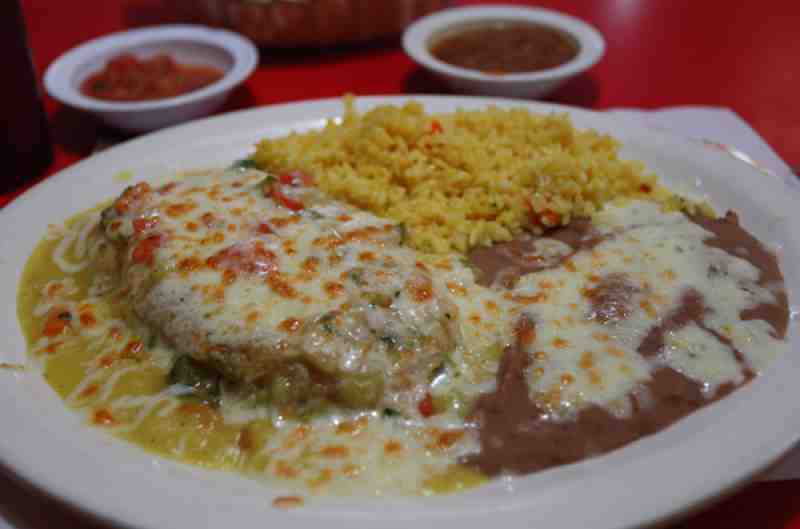 Jalisco Chile Relleno
Just look at that gooey mess. Simply delicious. This is Mexican food; you can keep your fish tacos and chicken burritos; this is what I think of when I think of Mexican food. This is a substantial lunch; well worth the extra $2 to go off the Lunch menu I think.
Photo Gallery