Critic's Review
I heard about this place by accident and I wasn't too familiar with the neighborhood, but with tornado warnings looming I didn't feel like driving around too much. I found their website which was missing all sorts of info, particularly prices. So I didn't really know what I was getting into.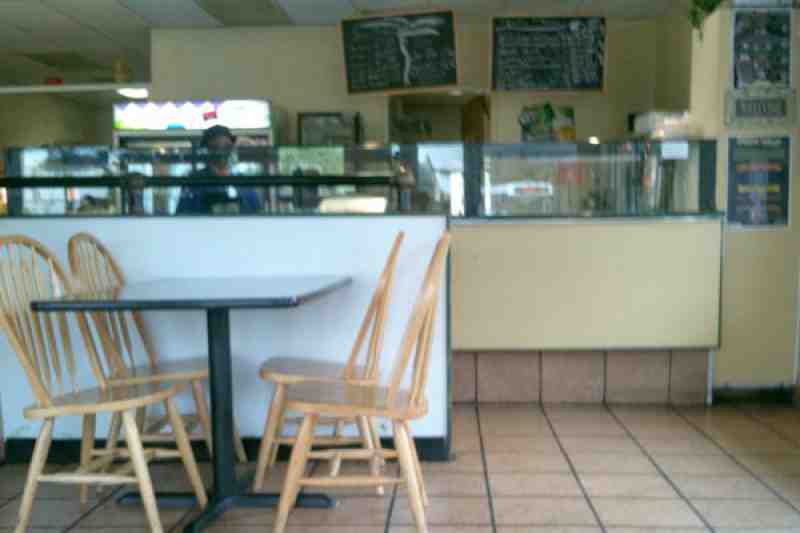 As it turns out, the place is a dump right across from the bus station. Its not a good part of town, and the bad weather didn't help. I went inside and looked for a menu, but there are no menus. There are blackboards with the "menu", which was different then the one on their web site. The handwriting was bad, so it could barely be read. I figured I'd go simple and just order the small white meat jerk chicken and a dumpling. the woman kept saying "what", and asking me things in some drawl that I couldn't understand. Finally I think she got it.
Seconds later, it was in a box and ready. I paid the $8.75 and headed home. I thought it was a bit expensive for the small. Well there's nothing worse when you get home with take out and find that they gave you something other than what you ordered.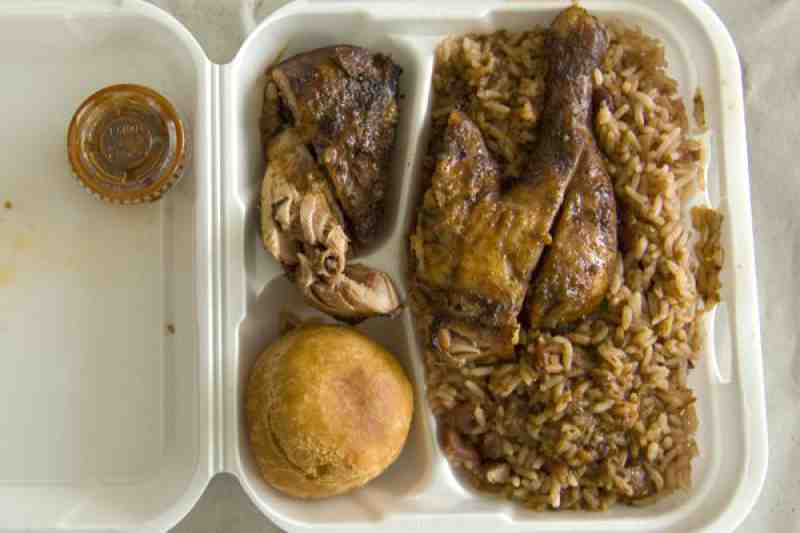 I'm pretty sure that legs and thighs are dark meat, right? Ok, so I figured I'd deal with the extra calories. It smelled pretty good. They said I was getting white rice, but I guess its mixed with the jerk sauce so its not really white, and there were a couple of kidney beans in there also. While it looks like a lot, what they gave me was mostly bones. The thighs had little meat. While the spices were pretty good, it was annoying to eat; bones were broken and had to be picked out.
I'm a pretty light eater and it just wasn't enough. The dumpling was just a dense ball of calories with little taste so I tossed it. Its really not a good deal at all for the price.
The good news is that I can have more than usual for dinner. But I won't be going back and wouldn't send anyone else either.