Critic's Review
In the Lowe's shopping center, there's an outdoor mall that's largely deserted; one of the few storefront's that's occupied is Amato's. I was doing something nearby, so I thought I'd check it out. The have some tables outside with red checkered vinyl tablecloths, but it's still too hot to eat outside at lunch, so I went inside. It sort of reminds me of Carlucci's in terms of decor.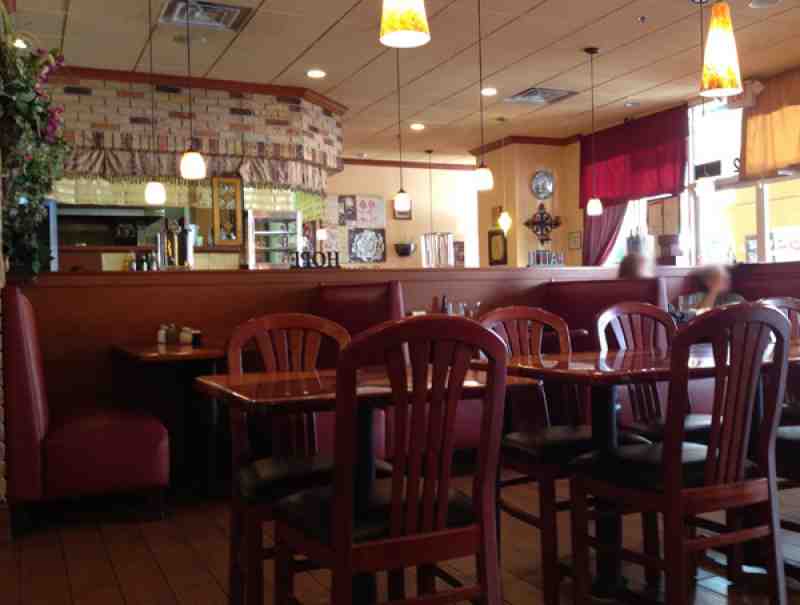 Amato's Interior
It was about 2:30pm, so the lunch crowd was gone, but every booth was still in need of service. I chose one without plates, but it still needed to be wiped down. It was awhile before I got a menu, I ordered an Iced Tea and looked over the menu. I thought about the chicken francese, but I fell back to the eggplant parmesan. I am a creature of habit. My server was busy talking with the only other people in the place, so I had to wait for the tea and for him to take my order. Finally he brought over the tea; a quart sized glass with a little sliver of lemon. I asked for some extra lemon and ordered the eggplant with linguine.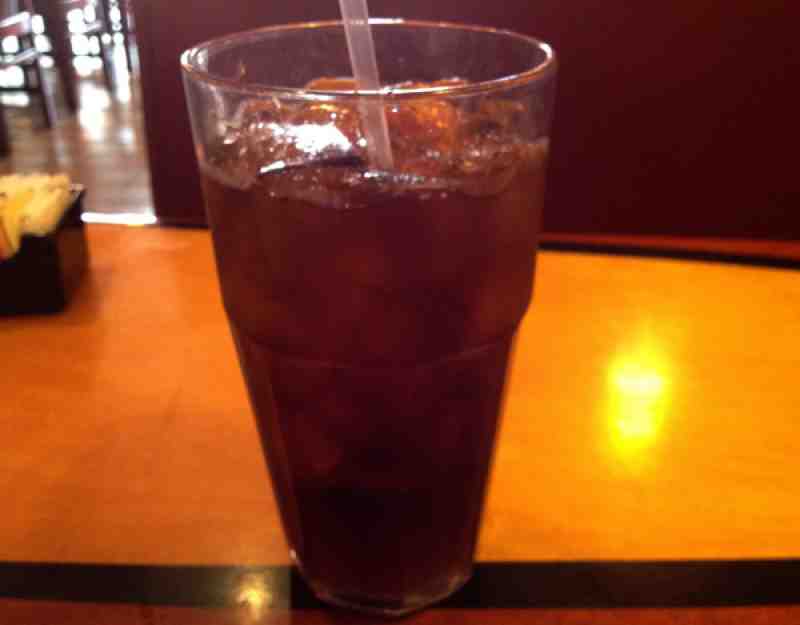 Amato's Quart Size Iced Tea
My server initially forget to bring me the extra lemon, so I asked someone else; a couple of minutes later he came back and apologized; but there was something red on the lemons, like there was something red on the cutting board, so only one of the mini slices was usable.
Some garlic rolls came out; they looked pretty good but they were burned on the bottom and they didn't taste like much, so I dismissed them as empty calories.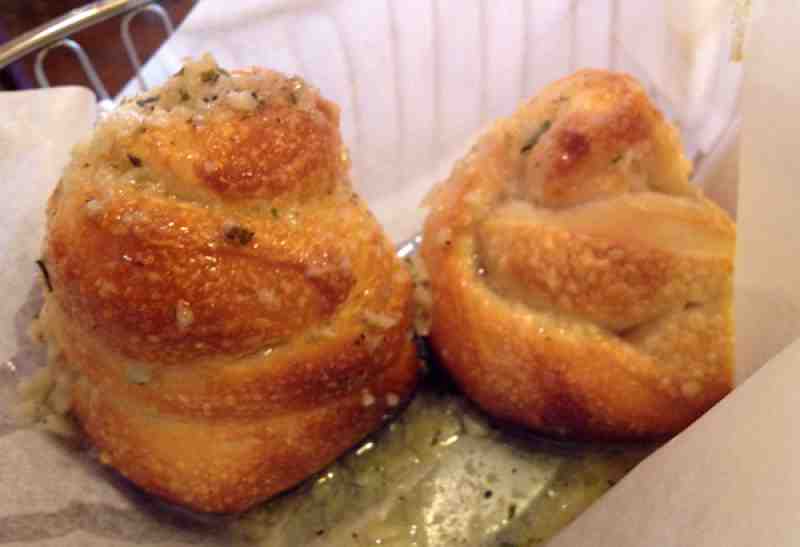 Amato's Garlic Rolls
When the eggplant came out, knew I was in for trouble. The menu at the restaurant says that this is lightly breaded and baked, but this was neither. It had a skinny piece of sliced mozzarella that was only partially melted.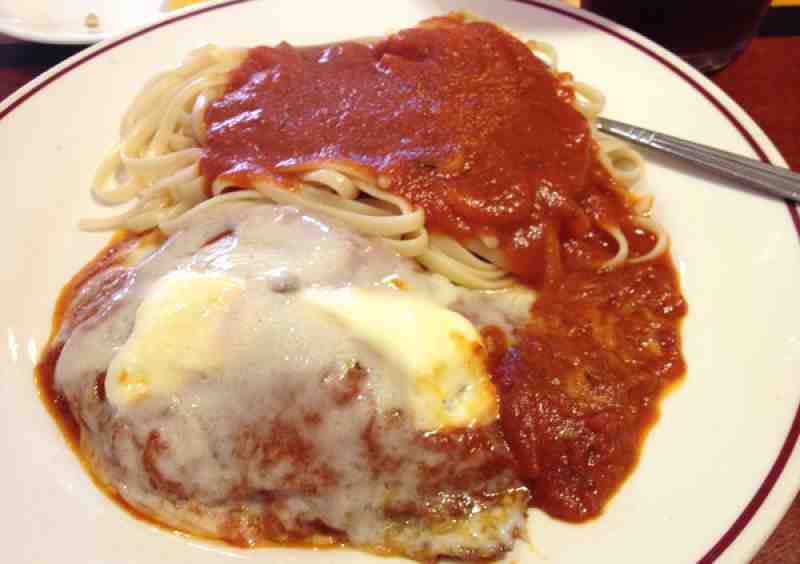 Amato's Eggplant
The eggplant had a layer of ricotta under the mozzarella, that could have been ok, but it was very sweet. The sauce didn't look right, and it tasted even worse; it was way too sweet, and not sweet like it was sweetened with caramelized onions, but sugar sweet. I couldn't eat the pasta at all, and I struggled through the eggplant.
This was easily the worst Italian food I've had in a long time. If you've ever had good or even decent Italian food, you won't like this.