Critic's Review
I'd never been to a Waffle House before. Not this location nor any other. I almost went in once before, but couldn't pull the trigger. Today I took the plunge.
Eating at the Waffle House is like eating at a small McDonald's. There are some tables so close to the kitchen that that you might brush up against the people cooking.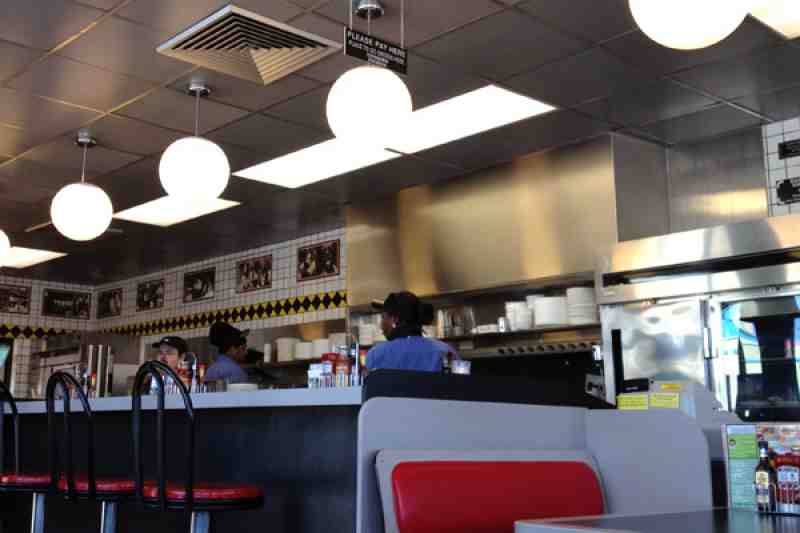 Waffle House Counter
I got a booth by the window and started looking over the menu. A server came over and I ordered coffee. A few minutes later he came over to tell me they were making a fresh pot. I guess they were out of coffee at 2:30pm.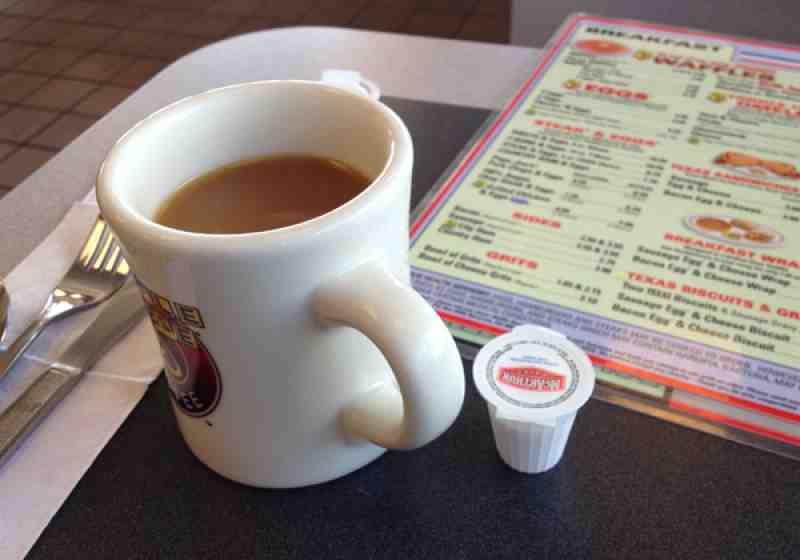 Waffle House Coffee
Regardless of the freshness, the coffee is junk. I guess now that we drink designer coffee at home, it's difficult to drink the regular stuff at places like this. I couldn't decide what to have. They have a lot of unusual choices; steak and T-bone, steak and pork chops, waffle combos. jump-->I wondered about wrestling with a T-bone on the small, formica table. Wanting to stray from my habits, I ordered the regular pork chop and eggs dish. The "regular" comes with 2 chops and the "meatlovers" comes with 3.
As I was waiting, the not-so-bad silence went away as someone fired up the jukebox. Horrifically loud and bad music filled the air; Freddie Jackson and Joe. And with this location right on Powerline Road, the view isn't so hot either.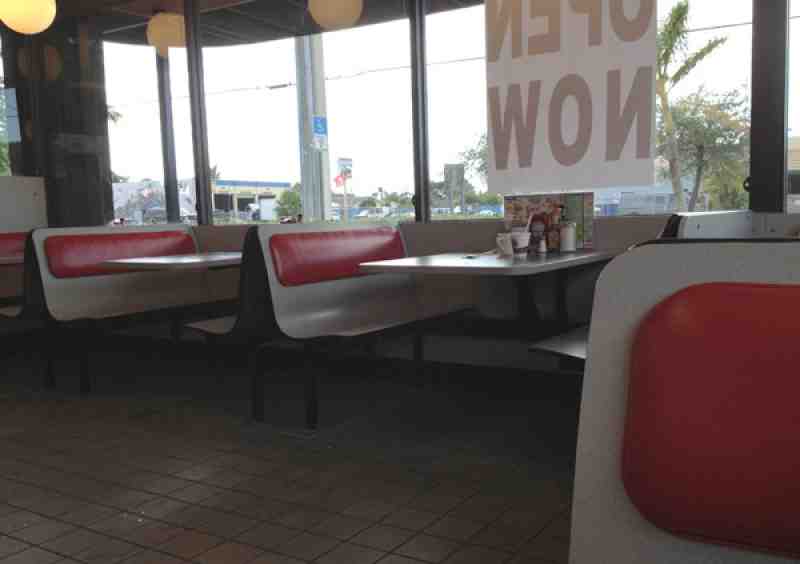 Waffle House Fort Lauderdale Interior
The good news is that it didn't take too long. It's a lot of food for $6.59.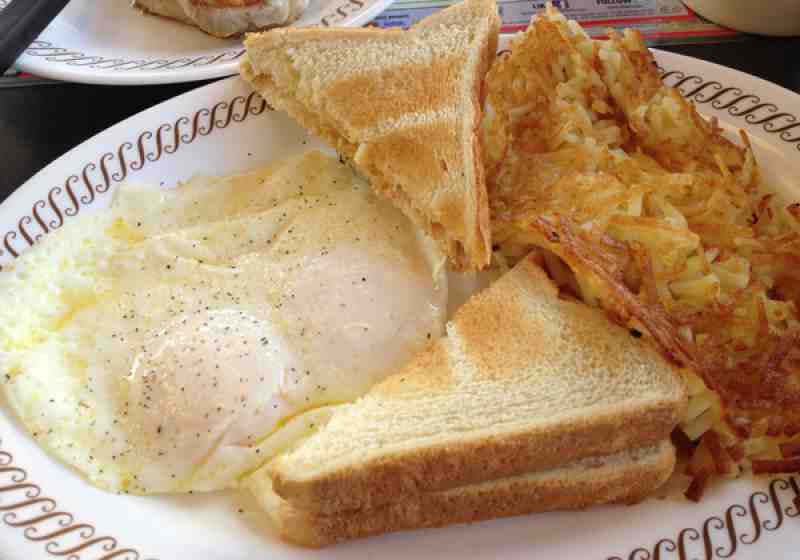 Waffle House Eggs and Hash Browns
The eggs were competently made, with lots of hash browns and bad Wonder style toast. The pork chops were skinny and clearly made on a flattop grill.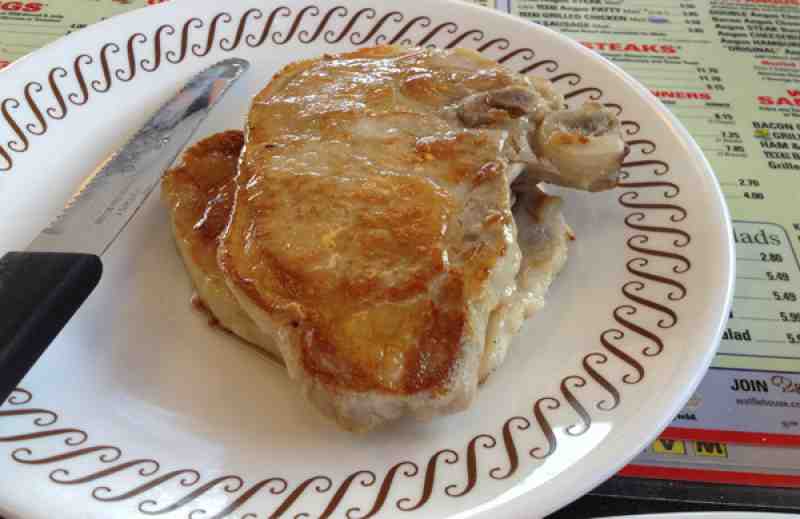 Waffle House Pork Chops
I don't eat pork chops very often; restaurants charge as much for pork chops as they do for beef and it's just not worth it to me. They were actually pretty tasty, but I'd forgotten what a pain bone-in chops are to eat. Little strips of fat and gristle everywhere; it's an exercise in surgery. The hash browns were almost as good as iHop's; definitely better than the ones I'd gotten at the Plantation Diner last week.
The food was actually quite good; with 3 cups of bad coffee it came to $8.53; $10 even with tip. It's better food than Denny's or iHop, although Denny's is a nicer place to eat; if you can call Denny's nice. The Waffle House really is like eating at McDonald's