Critic's Review
Fish City Market is a big place in western Boca that is owned by the same organization that owns Chops Lobster bar. They have a nice big lot but you can't self-park unless you park next door in the hotel parking lot.
The place is very large inside; the front door opens to a dark hallway that's bounded with fish displays where you can buy fish; to the left is the bar area and there's an expansive dining room.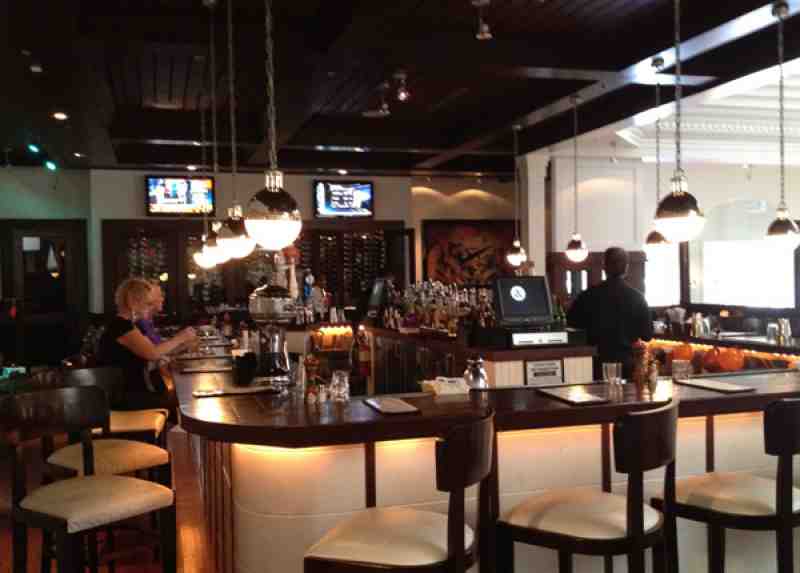 City Fish Market Bar Area
The bar had none of the view; it's in a closed corner. There's a piano in the corner (they have live music on Tues and Fri) and 2 big flat screen TVs on the far wall.
I came in for happy hour on a Sunday, and the place was dead empty. They advertise 1/2 price appetizers, but it's not entirely the case. They have a special menu, with some item's not on their regular menu and some other items that aren't half price. For example, I had the crab cake, which is normally $12.95 and it's $7.95 on the happy hour menu.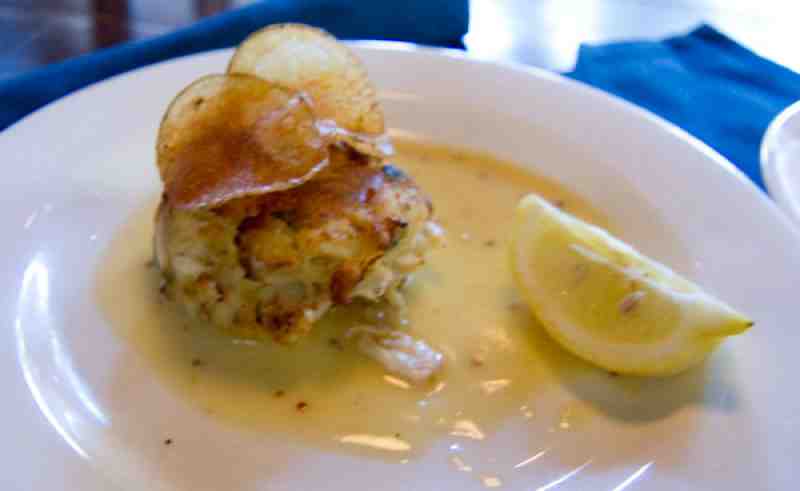 They also have the crabcake with a different sauce, a lemon/butter/mustard sauce; while the regular menu item comes with tartar sauce and mustard. I'm not even sure it's the same crabcake.
Another app, the "half and half shrimp and crab cocktail", isn't on the regular menu, and at $7.50 it's a good thing, because if they tried to charge me $12 or more for this measly portion I'd be pretty ticked.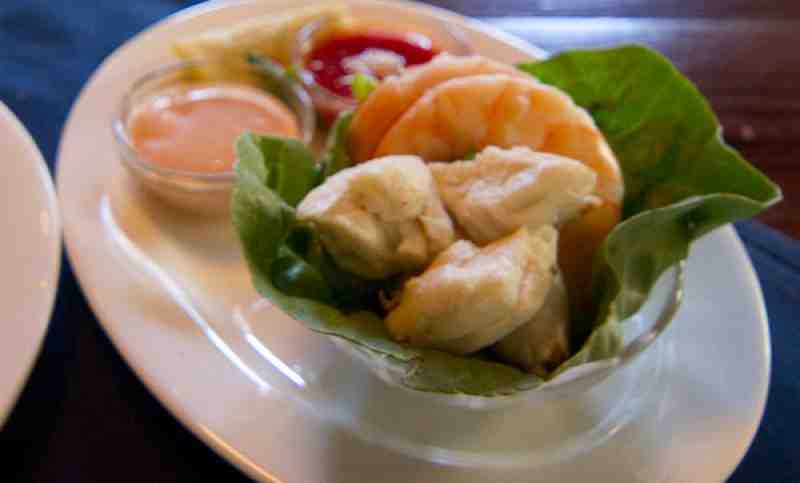 These happy hour "special" menus are starting to be a trend; most places call them bar bites rather than trying to pass them off as 1/2 price appetizers, which are usually a better deal. I find this practice to be somewhat dishonest; it's false advertising, pure and simple, to advertise something as half price when it's not the same product for half price.
That being said, they have a terrific menu here when the widest variety of choices anywhere north of Miami. You can order your fish of choice cooked a few different ways, including "southern fried", where the fish is battered in flour and served with hushpuppies and Maryland style fries. The fish entrees are from $22 to $28. They also have several offerings of lobster and crab and higher prices.