Critic's Review
When I heard that a place called Agave was going to open in the space previously occupied by Mona Lisa Coal Oven Pizza, it didn't catch my eye. But when I found out that it is run by the guys behind Canyon, it became more interesting.
The good thing about this place is that they have a parking lot behind the store, so if you don't go at peak lunch hour you have a good chance of getting a spot. They have a covered patio, but it was pouring rain, so I figured I'd stay inside. When I went in, I saw a place that looks like a pretty typical fast mexican food place; it could have been a Lime Fresh or Tijuana Flats.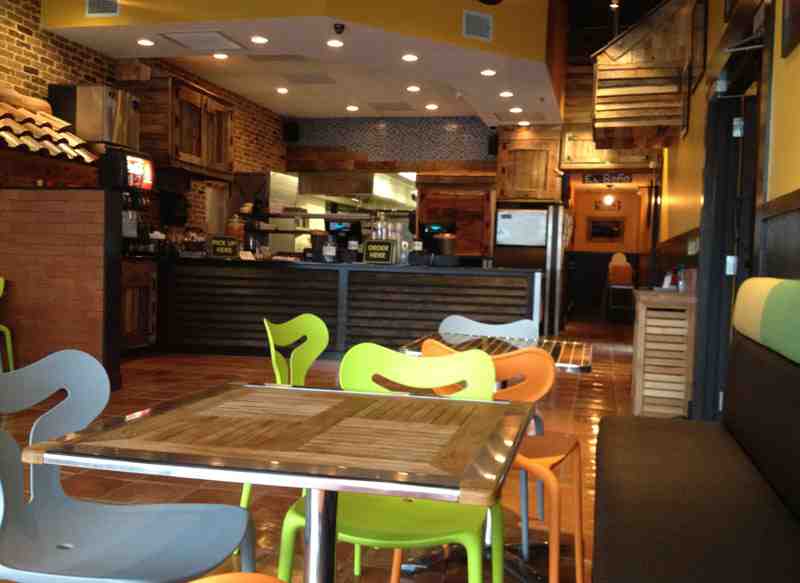 Agave Interior
You can order a "Taco Tray", which is 3 of the same taco, but if you want different taco you have to buy them ala carte for $3.25 each. It's pretty lame, but about what I'd expect from the canyon guys. I ordered 2 tacos and a water; they charge $2.50 for a 20oz Dasani water. So it was just under $10 for 2 tacos and water.
They have the obilgatory salsa bar, their black bean salsa was different but I think I prefer them cooked.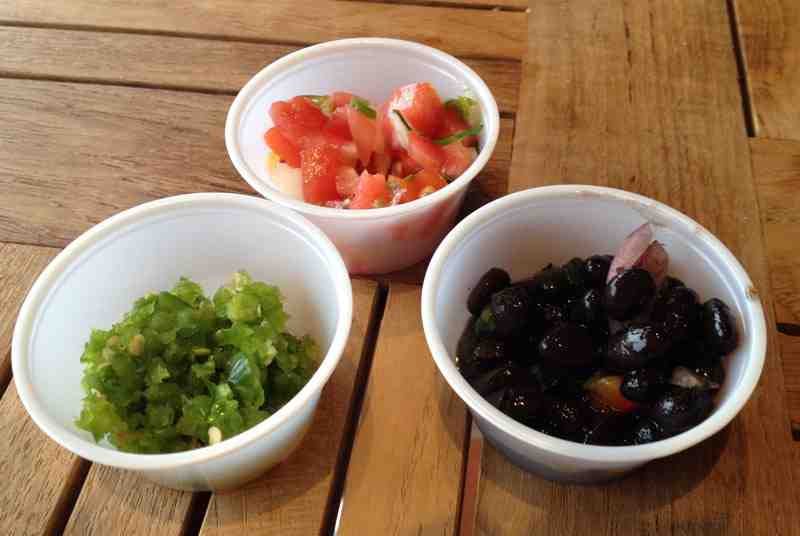 Agave Salsas
My table was wobbly, and they have cute, cheap furniture; 2 TVs inside and one outsize, and Bob Marley and Jesse Harris on the sound system.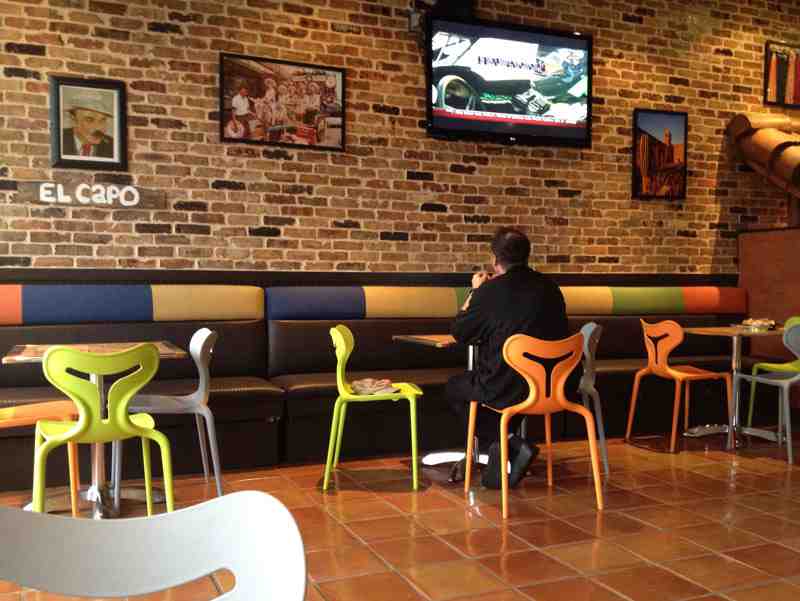 Agave Dining Room
They give you a beeper but my tacos were delivered, which can happen if you're the only customer (the dude in the picture was an employee). Tacos come with chips; this is fast food, so there's no chips and salsa to munch on here, unless you buy it for $1.95.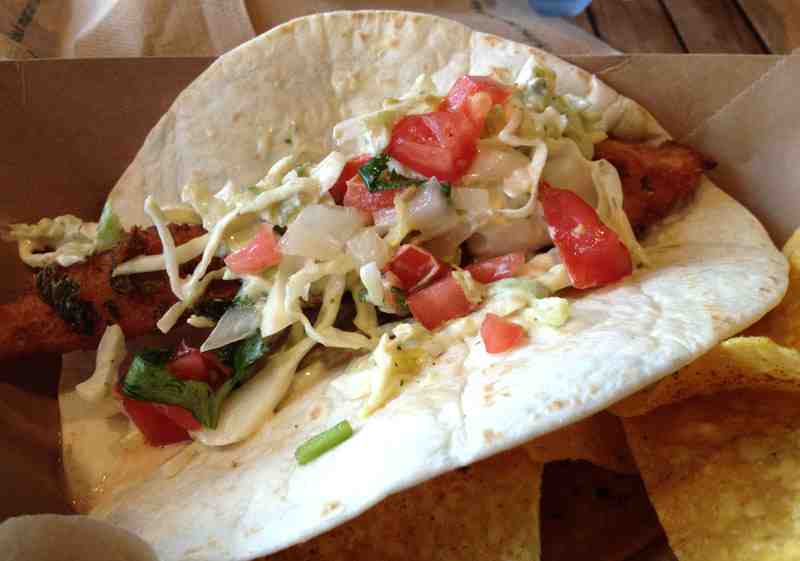 Agave Baja Fish Taco
I had the baja fish taco; it's mystery fish "lightly fried", but it actually has a lot of batter on it. The fish is really good, a lot like the fish tacos at Zona Fresca. They claim to have chipotle tomatoes but I didn't notice anything special.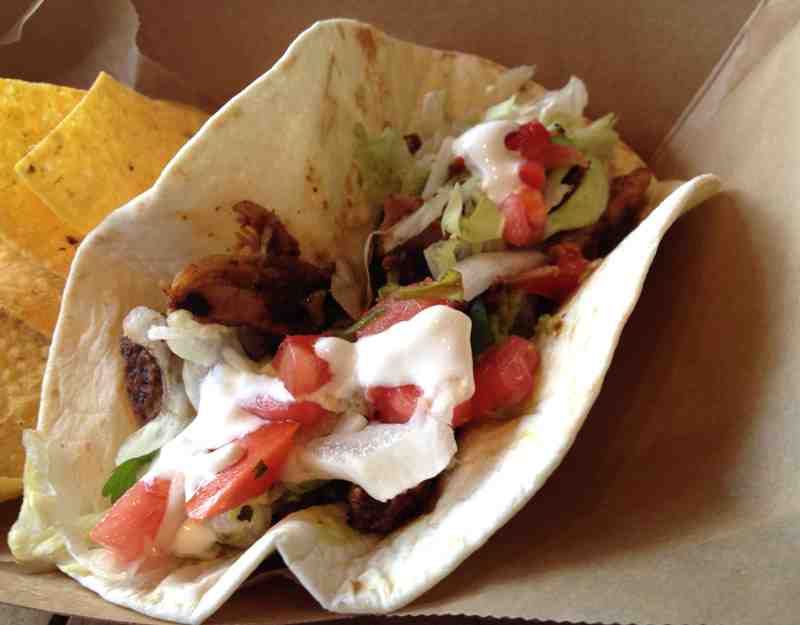 Agave Pulled Pork Tacos
The pulled pork taco is advertised with guacamole and jack cheese, but there was just smear of guacamole and I didn't find any cheese. The pork was fairly pedestrian, It was OK food but frankly Taco Bell has more flavor that this.
The tacos aren't very generously filled; 2 tacos isn't really enough for lunch.
The skinny here is that there's nothing innovative going on at this place. My guess is that the Canyon folks are doing exactly what Ruby Tuesday is doing with Lime; they're trying cash in on the low cost, high margin and easy to run Mexican craze. It's better than Taco Bell, but I'd put it in the same class as [NAME GOES HERE]. Just Another Taco joint in South Florida.