Critic's Review
Giorgio's is a small place in a little strip of buildings on a part of E 17th street that's easily missed. It looks like a little pizza joint, but it's a bit better than that. They have a big display counter were you can guy breaded cutlets, soups and other take out items; and they do pizza.
Dining in at Giorgio's isn't the most comfortable experience. The place is one smallish room, so you'll have 2 guys within 20 feet of you at all times. If it's not too hot, eating outside is the better experience.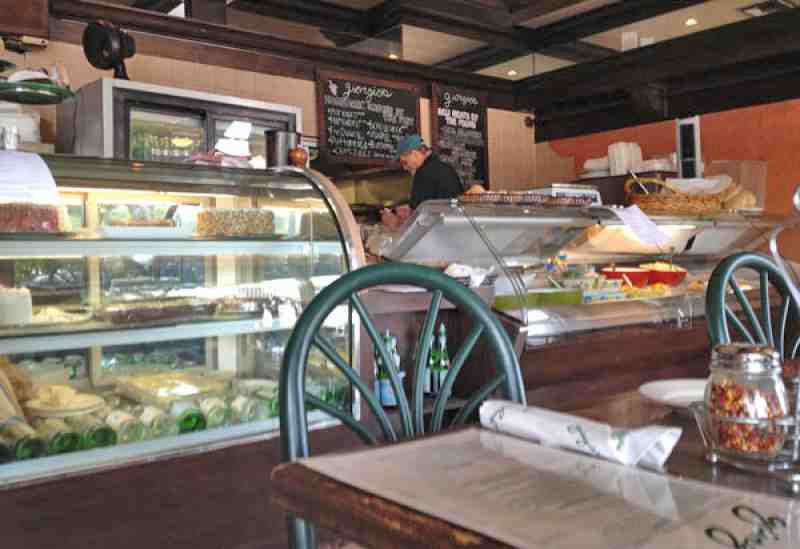 Giorgio's Counter view from table
They have lunch specials every day, but none of the regular entrees interested me. They had split pea soup, which I tend to like. Other then the lunch specials, the regular dinner menu is available at lunch at dinner prices. I didn't want a big bowl of pasta or a sandwich, so I ordered a crab cake to go with the soup.
I asked for an iced tea; they have a freshly brewed unsweetened pashion fruit tea, which was delivered without lemon or sweeteners. I asked the server-dude for sweeteners, and after tasting it asked the counter-dude if they had lemon. Once I got it together, the tea was excellent.
With the sweeteners I got some bread with hummus.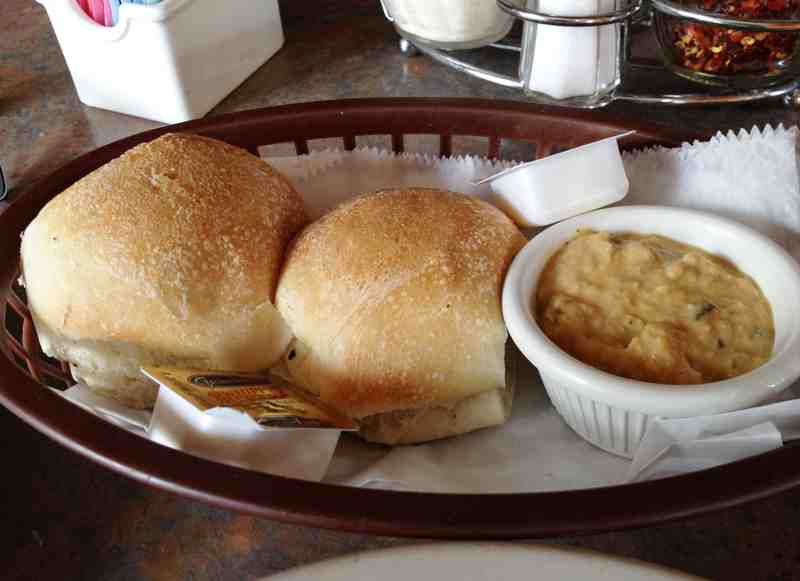 Giorgio's Bread
Nice sturdy rolls and an interesting hummus; not your standard Mediterranean fare with a noticeable dose of cilantro. I liked the bread with the hummus. Hopefully it's better nutritionally than butter.
The soup came out right away.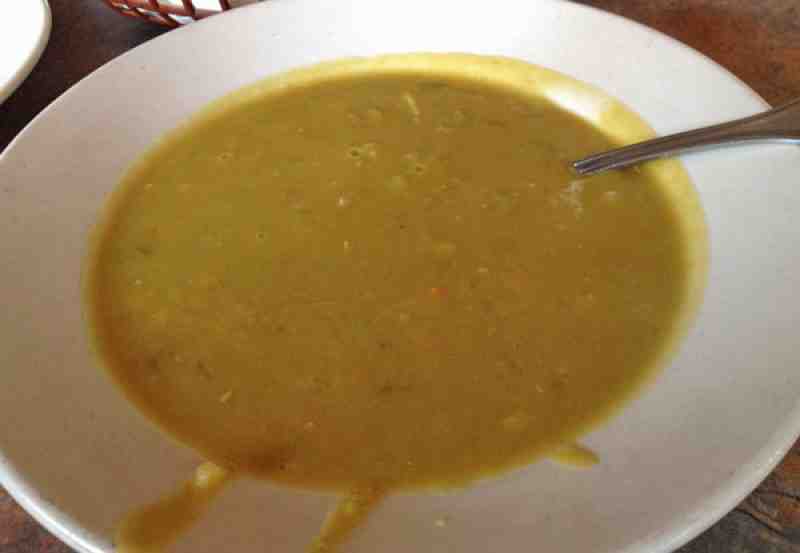 Georgio's Pea Soup
The soup was a lighter version, not pureed, with small bits of ham and carrots. Sometimes split pea can be pretty heavy or just taste like pureed peas, but this was nice. I finished it quickly and the plate was empty for a while in front of me.
The server dude was constantly on his phone in the middle of the dining room conducting business and making appointments. For some reason he sets up shop in the middle of the "restaurant" rather than going into the office. The first call was an annoyance; by the 3rd call it was ridiculous.
When he finished his call, he cleared my plate and brought me the crab cake. I wasn't expecting the salad that comes with it.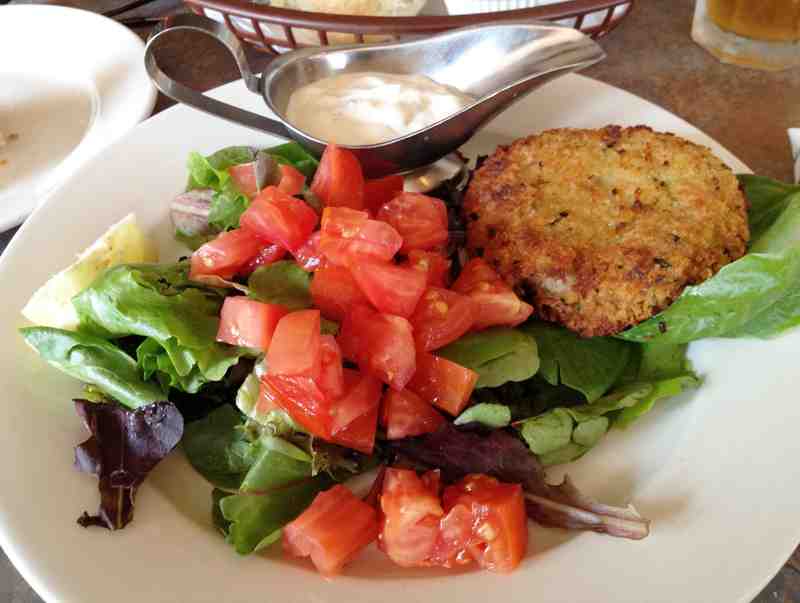 Giorgio's Crab Cake
Unfortunately, the salad is served dry; no dressing and there's no oil and vinegar on the table. I guess I could have asked for some dressing, but like I said, I wasn't expecting a salad anyway. The crab cake had a pretty thick crust and it was mushy inside; there was more filler than crab. The "tarter sauce" tasted like plain mayonnaise. There were a few other things in it but I couldn't really taste anything else.
When I was done eating I had to wait for the server-dude to finish his phone call, and then I was out.
My impression of Giorgio's is that the food is a little better than your standard pizzeria, but while it looks more elegant, it's really no more pleasant eating in.
Photo Gallery